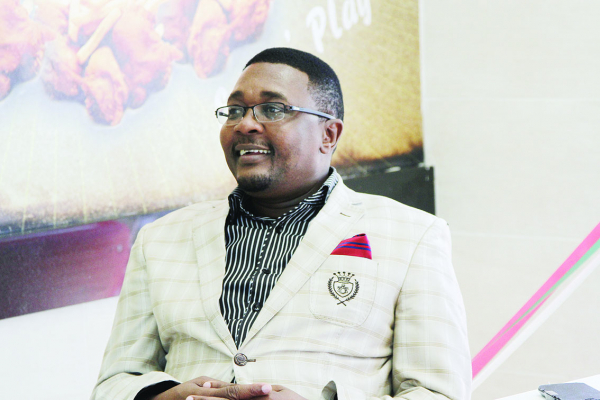 Zimbabwe Anti-Corruption Commission (Zacc) commissioner Goodson Nguni has been slapped with a $10 million lawsuit over claims that former Foreign Affairs minister Walter Mzembi had gone into hiding.
BY CHARLES LAITON
Mzembi filed the summons at the High Court on Wednesday this week, saying Nguni allegedly made the claims in a Press statement which he issued on Monday and Tuesday this week. "In the statement, the defendant (Nguni) sounded that Zacc was hunting for the plaintiff (Mzembi). In his words, the defendant said that: 'we have been looking for him since last Friday' and to the contrary he says 'he said he will hand himself over'. How can they be hunting for a person who is at his house and who always hands himself to the authorities when required to do so?" Mzembi said in his declaration.
The former minister said the statement had been issued and publicised at a time when he was facing charges of criminal abuse of office at the Harare Magistrates' Court where he was recently remanded out of custody on $400 bail and was ordered to report to police, surrender his passport and not to interfere with State witnesses.
"It is also common cause that the plaintiff has never at one point breached the conditions of his bail and continues to attend court and to even attend to other interlocutory applications made on his behalf. This, the plaintiff has done in order to ensure that his name is cleansed and different charges he is facing are disposed of in order for him to re-engage his various business counterparts for his newly-found businesses after taking a sabbatical leave from active politics," Mzembi said.
The former Tourism minister further said despite Nguni knowing he had been placed under strict conditions by the court, he nonetheless went ahead to claim that he was on the run. "The defendant as alluded is a Zacc commissioner and is employed in that capacity. However, he appears to have had incorporated the office of the spokesperson of Zacc and has since adopted and assumed the roles of the latter's office," Mzembi said.
"The defendant, who has become increasingly conflicted and emotional with regard to issues relating to plaintiff's personal liberty, appears to be doing more to put his name into disrepute ….Having worked with the plaintiff in the Tourism ministry and also being an ordinary Zimbabwean, the defendant knows or ought to know that he is causing serious deliberate character assassination which could be incurable and him being the intellectual he is, he must know that a black mark on a good name cannot be replaced."
Mzembi said Nguni's statements were unfounded in their entirety since the commission never looked for him and on the day Zacc did so, on a Monday, he had informed them that he would come to see them, a promise which he fulfilled.
Mzembi also accused Nguni of playing personal cards "by publicising falsehoods, purely malicious and defamatory", adding the commission never made any attempt to look for him at the alleged times.
"Given the circumstances of the plaintiff, a lot of business which would have earned him so much income for survival has been subrogated and compromised," he said. Nguni is yet to respond to the litigation.