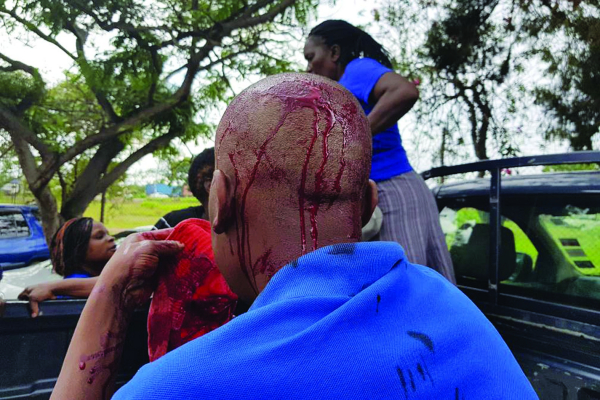 YOUTHS from various political parties yesterday pledged to resist their bosses' attempts to use them as merchants of violence during and after this year's general elections.
BY OBEY MANAYITI
MDC-T youth secretary-general Lovemore Chinoputsa told journalists in the capital that youths from various political parties met recently under the auspices of the joint youth liaison committee and resolved to transform into peace ambassadors.
"Our commitment transcends beyond the elections which the country is heading towards, as dialogue is critical in defining and shaping the Zimbabwe that we all envision," he said.
"Jointly, we commit to cherish our freedoms, equality, peace, justice, tolerance, prosperity and patriotism in search of new frontiers under a common destiny," Chinoputsa said.
However, Zanu PF deputy youth secretary, Lewis Matutu said he was not aware of the initiative.
"I have no idea and right now, we are just finishing our management committee meeting and we never discussed anything in relation to that. I am not aware and I haven't heard about that. Someone is just trying to be funny," Matutu said, although Chinoputsa insisted that Zanu PF youths were involved in the peace talks.
"We were being co-ordinated by National Association of Youth Organisations, so I know they talked to them. They cannot claim they are not aware," he said.