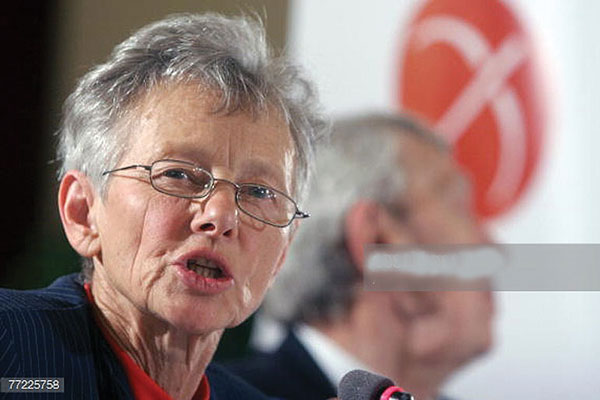 BOTH the ruling Zanu PF and opposition MDC Alliance parties yesterday briefly set aside their differences and saluted the late Trudy Stevenson, who served as Zimbabwean ambassador to Senegal and The Gambia, describing her as an outstanding foot soldier and brave democrat.
BY OBEY MANAYITI
Stevenson died at her Dakar home on August 24 and her remains were flown home this week for cremation.
In a speech read on his behalf at a memorial service held in Harare yesterday, Foreign Affairs minister Sibusiso Moyo said Stevenson represented the country with distinction.
"Like all our ambassadors, Ambassador Stevenson was indeed a capable foot soldier who ensured that the country's national interests were paramount, protected and advanced. In that regard, she was indeed instrumental in the strengthening and consolidation of Zimbabwe's relations with Senegal and the other countries to which she was accredited," Moyo said.
"Through her able leadership, the embassy worked closely with the governments of Senegal and The Gambia and promoted co-operation in the fields of agriculture, wildlife management and education."
He chronicled a number of achievements she managed to accomplish since her appointment.
Patrick Chinamasa and David Parirenyatwa (former Finance and Health ministers, respectively) also attended the event and laid the wreath on behalf of President Emmerson Mnangagwa.
Chamisa told journalists that Stevenson, as a founding member of the MDC rose through the party ranks to the national executive and was passionate about opposition politics.
"She was a very passionate patriot who worked for the country and her interest where about Zimbabwe and she transcended tribe, race, creed or mere political colour to be able to be of service to the country," Chamisa said.
"For us, it also fortifies to note that the MDC has become a permanent home to very credible and consummate citizens who can serve the country in whatever capacity. For her to be a diplomat of note from the MDC is something significant and we appreciate it."
He added: "We have lost a cadre, a heroine and a very brave lady. She went through a lot of challenges, but she was committed to her country and that is what we salute, her love, the bravery, the humility and dignity and more importantly the connection with the people."