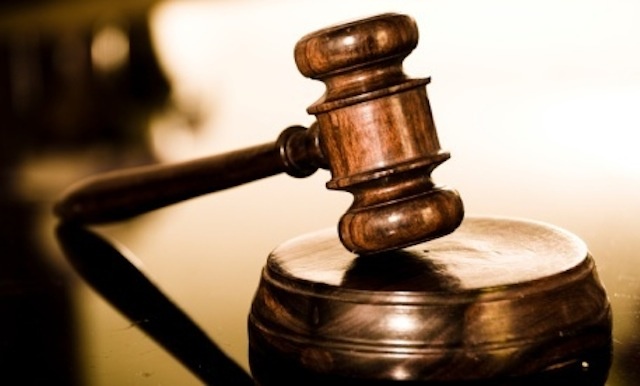 A HARARE magistrate yesterday jailed two Chinese nationals who shot and injured the son of former Zanu PF lehgislator for Hurungwe, Keith Guzah, Kevin and his friend Kudzai Nduku for 42 months each.
BY DESMOND CHINGARANDE
Luo Tin Gpen and Li Yize were convicted together with their accomplice Gamuchirai Zuze, who was sentenced to 30 months imprisonment by Hosea Mujaya.
Mujaya suspended nine months of the trio's imprisonment terms, with Gpen and Yize set to serve 31 months, and Zuze 21 months in jail.
"The company which employed the three accused persons did not co-operate with the investigations officer, as they refused to give details on who was carrying which gun. I cannot say it was deliberate, but a company which operates with these dangerous weapons should obviously know who is carrying which gun and at what time," Mujaya said.
The State, represented by chief law officer Michael Reza, said Gpen and Yize were ordered by authorities to leave Zimbabwe on November 14 last year and were in the country illegally when they committed the offence.
In November last year, Gpen and Yize shot and injured gold panners in Mazowe and were ordered to leave the country.
The magistrate said Zuze was only following orders of his superiors, hence the lighter sentence.
The court heard that on February 19 this year, the complainant, Kevin was driving a Toyota Vitz vehicle along Lincoln Road, Belgravia, in the company of Nduku.
When Guzah and Nduku approached number 17 Lincoln Road, they heard a gunshot and immediately made a U-turn and drove towards a nearby service station.
The convicts got into their Toyota Land Cruiser vehicle and gave chase.
Guzah lost control of his vehicle and rammed into a fuel pump before one of the convicts shot Nduku, who was on the passenger's seat.
The convicts also shot Guzah in the pelvis and right leg, before bundling him into the boot of their vehicle and taking him to the police station.