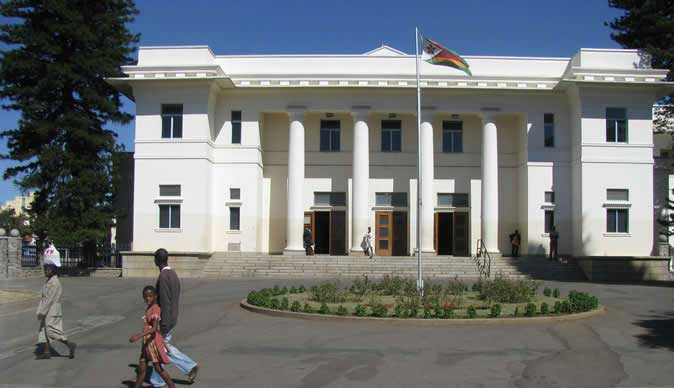 BY DUDUZILE NDLUKULWANI
BULAWAYO City Council has divided public opinion after it announced plans to set up a solar plant at one of its cemeteries to ease power shortages.
Speaking to Southern Eye yesterday, Bulawayo Progressive Residents Association, spokesperson Kelebone Khabo said as residents they were concerned over the local authority's decision to build solar projects at cemeteries.
He said some of the members were in agreement, because they reckon the solar project would ease the city's power shortages, but others felt that the proposed plant would go against their culture, which views cemeteries as sacred places.
"Others have even raised questions about the city council's farms which the city council can make use of to generate electricity," Khabo said.
City engineer Simela Dube announced the proposed project during a recent full council meeting indicating that the project would not disturb the graves.
"These investors would maintain the grave sites and the solar panels will provide shelter for the deceased. The solar panels would be located at a height which allows free movement of people underneath without interfering with the panels," he said.
"The general public would have unlimited access to the cemetery site. The relatives of the deceased who were buried at the cemeteries would still be able to install tombstones on the graves of their loved ones and also partake in tombstone unveiling ceremonies."
However, some councillors felt the project would infringe on their traditional beliefs.
"In the African tradition graves were very sacred places. Erection of pillars would involve digging around graves and this would be undesirable," councillor Pilate Moyo said.
Town clerk, Christopher Dube advised that a stakeholder consultation would be done in order to explain the concept in detail.
Khabo also said: "There is need for council to speed up consultation processes, especially when coming up with proposals which help the city in this case, in terms of energy supply. Due to the unstable economy and inflation, chances are the longer they take to consult means the longer it will take for the projects to be implemented, resulting in the project costs rising."