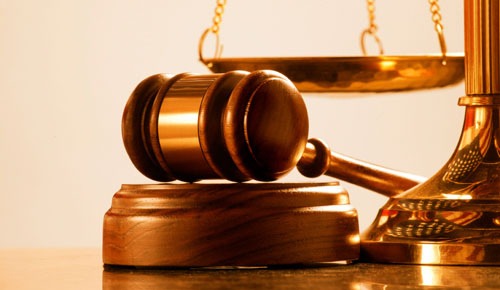 The late diplomat, Charity Nzenza's family has once again approached the High Court, accusing their son-in-law and former Central Intelligence Organisation (CIO) boss Retired Brigadier Elisha Muzonzini of fraudulently acquiring his late wife's property.
BY JAIROS SAUNYAMA
Through their lawyer, Miriam Majome, the family has applied for a review of the late diplomat Charity's estate, arguing that Muzonzini was not a beneficiary spouse.
The late Charity is also sister to Labour and Social Welfare minister Sekai Nzenza. The matter is being heard under case number HC5639/16.
In his affidavit dated January 29, 2019, Charity's brother Sydney, disputes that the former intelligence boss was married to his sister and accused him of fraudulently acquiring an estate that could have benefitted Charity's son, Munashe Zishiri.
The family further avers that Muzonzini claimed to be the beneficiary spouse of the final distribution list without being endorsed by the Nzenza family.
In the affidavit, Sydney rubbished claims by Muzonzini that he even sent a middleman identified as Isaac Chigondo on September 23, 2017, saying Chigondo died in June 2003.
The properties registered under the estate include Stand number 289 Borrowdale Brooke; Stand number 6159 Ruwa Township (Zimre Park), a farm, farm equipment, livestock, two vehicles and money in both foreign and local bank accounts, among other things.
"We want the High Court to grant an order for the estate to be opened and an administrator appointed who will administer it transparently and with justice for Munashe Zishiri, Charity's son," Sydney said in his affidavit. Other family members who have written separate affidavits disowning Muzonzini as the deceased's lawful estate beneficiary include Charity's sister identified as Jessie.
The estate wrangle between Muzonzini has been raging in the courts for years with the deceased's family seeking to recover the property from the former intelligence officer.
A few years ago, Muzonzini sued his in-law, Sydney, accusing him of defamation.
Charity, who worked for the Foreign Affairs ministry for 29 years, died in May 2011 at Parirenyatwa Hospital after a short illness.
She has two graves, one at Glen Forest in Harare and one in her rural home in Chikomba district, Mashonaland East province following an impasse between Muzonzini and his in-laws.