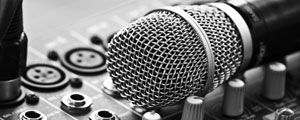 THE local music industry this year saw the birth of another talented afro-jazz diva Pamhidzai Mbirimi popularly known as Pah Chihera in music circles whose song Ndirwo Rwudo has landed her in glory.
Jairos Saunyama
Pah Chihera has won the hearts of many, especially the young generation, but it is clear that the youthful musician could not have done it without the assistance of Prince Musarurwa whose magical voice spiced up the popular song.
Musarurwa's contribution to the song made a great impact hence a well-polished outcome he remains like "hidden glory".
His combination with Pah Chihera can be likened to that of Betty Makaya and the late Nyika Mataure (Jamal) who excelled with the hit song Kurwizi.
But who is Prince Musarurwa?
Prince is grandson to yesteryear local great musician Augustine Musarurwa of the Skokiaan hit fame.
From the 1940s to the late 1950s, Zimbabwean urban music had a basic rhythm known as tsava-tsava.
Young people from the urban area or township would gather at beer gardens and community centres to learn to play the saxophone, the banjo or the pennywhistle, which would eventually lead to the formation of trios with the three instrumentalists playing or singing to tsava-tsava rhythm.
These bands would then team up with a capella groups or choirs who provided vocal music and together the first Zimbabwean pop bands came into being. It is during this time when Augustine Musarurwa hogged the limelight and released the hit song Skokiaan which became an international hit after it was recopied by The Shadows (on their visit to Zimbabwe with Cliff Richard) and later by Louis Armstrong.
Musarurwa died in 1968, but today his songs are still being played everywhere.
Meanwhile, the late musician's legacy has been revived by his grandson Prince, who is also a musician with three albums to date.
Prince is well known for the six-track album titled Gara Muberevere which was frequently played on local radio stations.
The album, which is loaded with scintillating afro-jazz songs, is an epitome of a talented young musician whose touch convinces listeners that he is indeed from a music family.
Prince (25) said that it was his dream to take over from where his grandfather left after realising that his fathers have failed to do so.
"I couldn't believe it when I learnt that since 1968, nobody from my family attempted to carry on with the Musarurwa legacy.
"He is one of the celebrated musicians in the country and I thought it as injustice to ignore his legacy, but to use all what i had to revive his music. "I went to Zimbabwe College of Music where i acquired knowledge in music," he said.
"I grew up singing at home or school, but I chose to keep it to myself maybe because at that time I was not confident enough to sing to an audience. I enjoyed it though," Prince said.
Prince recorded his first six-track album titled Kurarama with Artisan studios.
Some of the tracks are in Shona and others in English and Nyanja.
In 2012, Prince's second album, Gara Muberevere was released and songs like Mamoyo and the title track Gara Muburevere became popular hits.
Few weeks ago he dropped another gem of an album titled Gogodera.
However, it is the song Rudo by Pah Chihera, his cousin, which has also exposed the musician's talent.
"When I did the song Rudo with Pah Chihera, I did not know that it would come a hit like this. She asked me to contribute and I did my best. I am happy that it came out like this. I will continue contributing to her songs," he said.