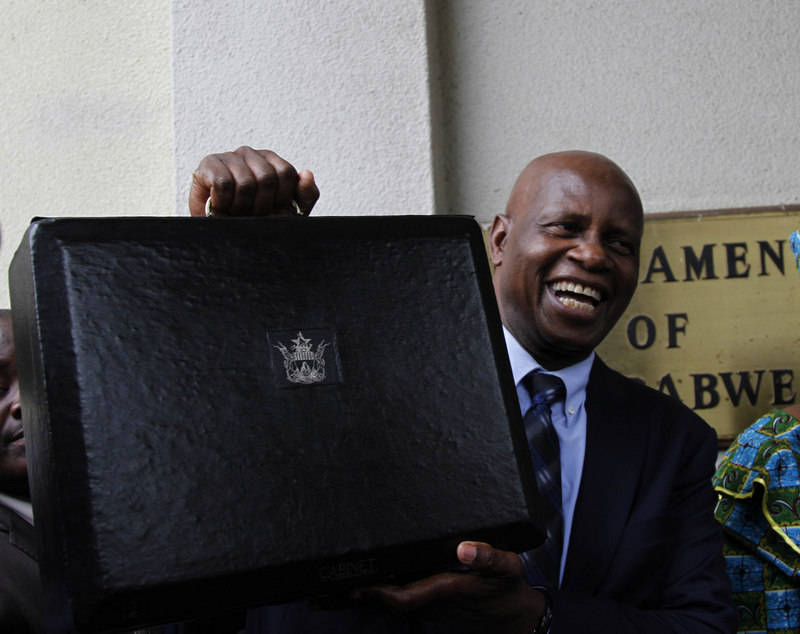 ZIMBABWE'S import bill is expected to continue on an upward trend on the back of declining manufacturing output as exports remain sluggish, Finance minister Patrick Chinamasa has said.
Report by Tarisai Tahungai Business Reporter
Presenting a Budget statement in Parliament last week, Chinamasa said imports continue to grow faster than exports, totalling $6,6 billion by October 2013, against $6,1 billion realised during the same period in 2012.
Chinamasa said total imports for the year 2013 are expected to reach $7,7 billion, while in 2014 are projected to reach $8,3 billion.
He said due to the fast growth in imports against depressed exports, the current account deficit continues to widen to $3,8 billion and has already surpassed the 2013 projected deficit of $2,5 billion.
"The country is, therefore, experiencing a competitiveness gap. The appreciation of the real exchange rate suggests that the price structure of the economy has shifted against tradable products, as capacity constraints are hampering the domestic supply response to the strong spike in domestic demand that followed 2009 stabilisation," Chinamasa said.
"The distribution sector has filled the gap instead, supplying imported goods, keeping prices of tradables at low levels and contributing to a widening current account deficit. This is contributing to the continued de-industrialisation in the economy."
Chinamasa said government will shift its focus on supporting to increased productivity in the private sector and attracting new investment in the manufacturing sector, whose capacity utilisation has in the past year been declining.
He said short-term protectionist measures can lead to short-term gains at the expense of the medium-term recovery.
He, however, said the effectiveness of such measures can also be affected by the lack of capacity on the part of the firms to respond to price-changes, due to broader production challenges which include ageing equipment and machinery, power outages, high cost of borrowing and weak linkages with domestic suppliers.
Chinamasa said the total exports for the period January to October 2013 stood at $2,8 billion, against $3,2 billion realised during the same period in 2012.
"The declining growth in exports is a reflection of the overall slowdown in the real economic activities. By the end of 2013, exports are projected to reach $4,43 billion," he said.
He said in 2014, growth in exports will be anchored on the overall performance of the economy and exports were projected to reach $5 billion.