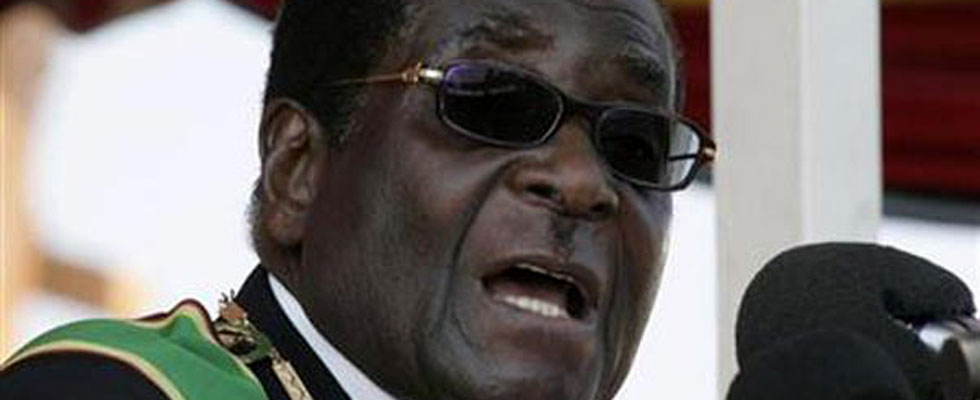 PRESIDENT Robert Mugabe has lost the fight to curb corruption among top government officials and ministers because of his advanced age, academic and political analyst Ibbo Mandaza has said.
BY MOSES MATENGA STAFF REPORTER
The political analyst said Mugabe (90) no longer had the energy to effectively deal with graft.
He was addressing guests at the AMH Conversations in Harare on Wednesday evening.
Mandaza, who headed the parastatals commission in the late 1980s, said during that period, Mugabe used to personally approve lists of nominees selected to sit on parastatal boards.
"In those days, Mugabe would go through every board with me and would agree. No civil servant could sit on the board and ministers could not interfere with the board. The board chairman was in charge and responsible for the appointment of the chief executive officers," Mandaza said.
"In my day, the President would go through every appointment of every board, what has happened over the years, centralisation of functions in one person so as is natural, as he gets older; he has lacked the capacity of oversight. To put it bluntly, we have a Head of State who is too old to do these functions and it's as simple as that. There is a kind of hopelessness as it is. As long as the current leadership, especially the Head of State is there, I don't see anything."
Speaking at the same event, MDC-T Mabvuku-Tafara MP James Maridadi said the high-level corruption being witnessed in government circles indicated a leadership void. Transparency International Zimbabwe (TIZ) executive director Mary-Jane Ncube said TIZ had a dossier of corrupt public officials, but was reluctant to expose them for fear of reprisals by State security agents.
But Zanu PF spokesperson Rugare Gumbo said: "It's wrong for anyone to attribute corruption to the President. The problem affects everybody and he cannot deal with everything. It's also wrong to say that the President can't address the problems of corruption. They can't be solved by one person, but a collective of people. He has the politburo and Cabinet to deal with such issues. Everyone is fighting corruption and it should be everyone's responsibility."