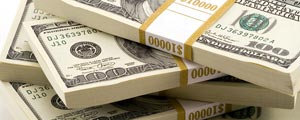 HWANGE Colliery Company Limited  (HCCL) is close to sealing recapitalisation transactions worth over $30 million as the Zimbabwe Stock Exchange-listed entity moves to return to profitability.
BUSINESS REPORTER
HCCL is pursuing a $15 million facility with Eximbank of India and $18,5 million facility with PTA Bank.
If the two transactions are successful, it means that over $50 million would have  been injected into the company since the Farai Mutamangira-led board came into office three years ago.
In the full year ended December 31, HCCL posted a $30,9 million loss attributed to low production volumes and reduction in the coke price locally and abroad.
During the same period in 2012, HCCL had posted a profit of $3,1 million.
In a letter to shareholders, Mutamangira said the capitalisation of HCCL remained critical as a lot more money was required to stabilise the operations to design capacity and replace antiquated equipment throughout all the processes.
"The current operations of HCCL remain severely constrained from both an own capacity perspective and a working capital perspective.
"The average tonnage currently being produced is about 200 000 tonnes and at these levels of production, the company is just about able to break even," Mutamangira said.
"Connected to recapitalisation is the issue of contractor activities. The target for HCCL is to produce at least 450 000 to 500 000 tonnes of coal per month. This will assure HCCL of a monthly turnover of not less than $18 million."
Mutamangira said that assuming costs are contained below $9 million a month, HCCL would "have sufficient turnover and gross margin to not only grow the business but also, to service its legacy debt which currently stands at about $150 million".
"With the recapitalisation aforestated, HCCL will stabilise its production at about 300 0000 tonnes per month using own capacity.
"The additional tonnage of 200 000 to achieve a circa 500 000 tonnes per month becomes the contribution of contractors," Mutamangira said.
In September the board flighted a tender for mining contractor services.
This tender was successful and awarded to Mota-Engil of Portugal.
The Portuguese company is expected to fully mobilise and commence operations in the second half of this year. The contractor will produce 200 000 tonnes of coal per month.