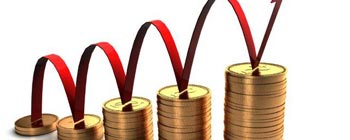 DAWN Properties Limited has recorded an improved after-tax profit of $2,2 million for the year ended March 31 up from $1,6 million recorded during the same period last year.
Business Reporter
This was partially attributed to net gain in fair value adjustment on investment property.
Revenue declined by 3% to $5,5 million while net gain from fair value adjustment on investment property was $1,1 million.
In a statement accompanying the group results, Dawn Properties chairperson Phibion Gwatidzo said operating profit inclusive of fair value gain increased by 93% to $1,7 million.
"The fair value gain was driven primarily by the uplift in the value of the land at Marlborough as various stages of the town planning approval processes were completed," he said.
"Although some of the fringe assets were marketed for sale during the period under review, insufficient progress was made with the exercise to warrant reclassifying them as non-current assets held for sale."
Operating expenses increased by 12% due to the rebranding of the former CB Richard Ellis business to Dawn Properties Consultancy and maintenance expenses incurred at Elephant Hills Hotel and Conference Centre in preparation for the United Nations World Tourism Organisationconference. The expenses are not expected to recur.
In the period under review, administration expenses grew to $4 million from $3,6 million in 2013 while other expenses increased to $472 140 from $351 054.
Gwatidzo said the rental income for the hotel portfolio was 7% down on prior year, a reflection of the decline in domestic tourism in the last six months of the period under review as the effects of cash crunch set in.
He, however, said room occupancy was reduced across the portfolio and revenues per available room came under enormous pressure.