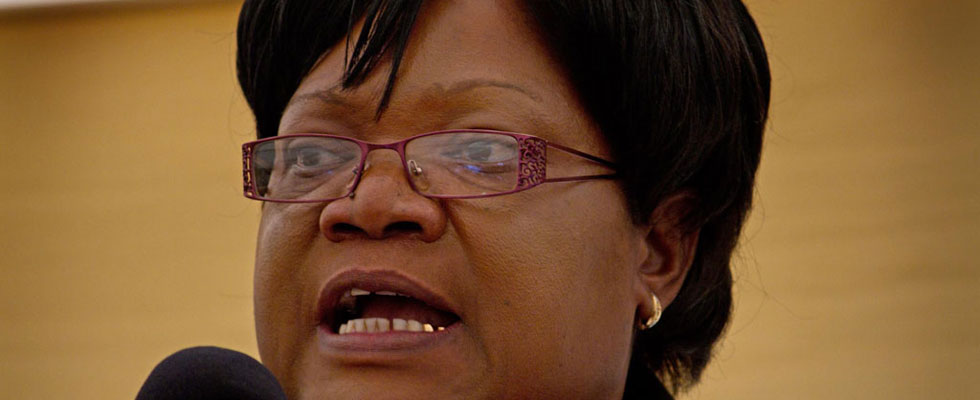 ACTING President Joice Mujuru yesterday hailed the opening of the country's first DNA testing centre in Harare saying the development was a major milestone in the justice delivery system as it would help police and court officials to quickly and accurately identify criminal suspects.
FELUNA NLEYA STAFF REPORTER
Officially opening the African Institute of Biomedical Science and Technology (AiBST) DNA testing centre at Wilkins Hospital, Mujuru said: "The police and the justice system will benefit most, in their endeavour to establish scientific facts as opposed to crude opinions that are sometimes traded as the truth."
"AiBST has established the first and currently the only DNA testing centre in Zimbabwe. This makes Zimbabwe one of less than 15 African countries with such expertise.
"The AiBST DNA testing centre comes with a revolution, which totally changes the law and order as well as the judiciary landscape of Zimbabwe."
Over the years Zimbabweans had to send samples out of the country to countries such as South Africa for DNA testing.
"The availability of local capacity in DNA technology implies a reduction of sending samples outside the country for DNA testing. It means all along we have been consciously or unconsciously helping other countries create employment, grow their economies and earn foreign receipts," Mujuru said.
DNA has the capacity to scientifically distinguish one person from the other, hence it creates a unique signature for that person.
"The police can therefore collect DNA contacting evidence from a crime scene such as blood, hair, saliva, bone and other tissue and compare the DNA profile from these trace evidence with that obtained from suspects of the crime," Mujuru said.
Mujuru also revealed that the AiBST DNA testing laboratory centre had helped identify more than 20 victims of the Chisumbanje inferno who were burnt beyond recognition after a truck they were travelling in collided head-on with a Green Fuel tanker carrying ethanol.
"Results are ready within two weeks. This means that cases can be resolved much faster. The police, the law makers, and many stakeholders in the fight against sexual abuse and violence are therefore encouraged to formulate working frameworks with the AiBST DNA testing centre, so that the ugly figures of over 5 000 rape cases in courts become a thing of the past. Let's use this technology that is now at home to stop this evil in our society," she said.
Home Affairs minister Kembo Mohadi and Health and Child Care minister David Parirenyatwa attended the launch.
The founder of AiBST, Collen Masimirembwa, pleaded for land to enable them to set up a bigger centre to expand their activities.