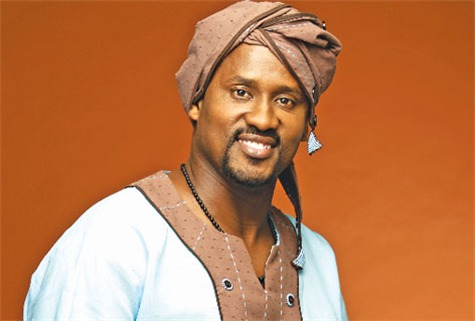 ORGANISERS of the Green Concert slated for May 15 at the 7 Arts Theatre in Avondale, Harare, have said all the foreign acts billed to perform at the event are expected in the country on Thursday.
BY WINSTONE ANTONIO
Nigerian multi-talented jazz musician-cum-guitarist Kunle Ayo and the South African duo of Ringo Madlingozi and Winnie Khumalo will headline this year's line-up of performers as they will share the stage with local acts — Alexio Kawara, Ras Caleb, Esther Mukazika, Wensy Mupostori, Rute Mbangwa and PaxGomo.
Speaking to NewsDay, Water Conservation and Zero Littering Campaign goodwill ambassador Dereck Mpofu, who is the event organiser, said all was moving according to plan.
"The artistes have confirmed their participation at the event and they will be jetting into the country on Thursday ahead of the concert," Mpofu said. He promised an improved edition of the concert saying they were getting overwhelming support from sponsors and partners.
"For this year's concert, we have more sponsors on board and with the support we are getting we are confident we will have bigger and better event," Mpofu said. Mpofu said tickets for the concert were going for $20, $30 and $50 with discounts for students up to tertiary level and all senior citizens.
"Tickets are available at four of the Edgars branches namely First Street and Jason Moyo, Kwame Nkrumah and Speke Avenue (Jet) Joina City, Westgate and Borrowdale," he said.
"The concert will be recorded for the production of a DVD which will be given to the Zimbabwe Broadcasting Corporation (ZBC) studios and DStv's National Geographic channel for airplay."
Mpofu said they were going to do some collaboration with all the participating artistes.
"There is going to be a collaboration that we shall do together as Friends of the Green ambassador that advocates for environment," he said.
As part of the build-up to the concert, Mpofu, together with Kunle Ayo, Khumalo and Teddy Bears, Botswana's stalwarts Amantle, Spiza and Bouncy, Norry Malonga from the Democratic Republic of Congo together with an array of local artistes, among them, Alexio, Mukazika, Ras Caleb and Willis Wataffi recorded a track against xenophobia called We are African — No to Xenophobia.
"We have united as artistes to stand against xenophobia, putting any differences aside to record the track which we believe will go a long way in ending xenophobia," he said.
The concert, which serves as an environmental awareness campaign through music, dance and song, will be held under the theme Vision 2025- The Dream is Possible, It Begins with You, It begins With Me.
Related Topics