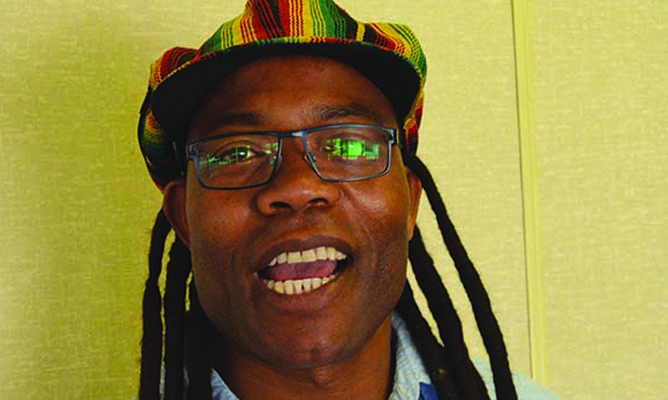 THE Zimbabwe Music Festival Bira (Zimfeb) scheduled for August is now in doubt amid reports that the organisers were facing financial challenges.
BY JAIROS SAUNYAMA
The four-day annual festival is held in both Zimbabwe and Sweden and is a brainchild of Sweden-based artiste Luckson "Manlukerz" Chikutu.
Chikutu yesterday told NewsDay from his base in Stockholm that Zimbabwe will not host the promising arts festival this year and said that he was taking the event to Kenya.
"Zimfeb is not going to happen this year in Zimbabwe. This is because we delayed in preparing for it and the delay was caused by the tragic accident that we had last year in Zimbabwe. I know arts enthusiasts have been anticipating the the second edition, but the truth is that we are not ready to host it. We were not lucky this year," he said.
He however said Zimfeb International Festival was definitely on after Joan Wandegi Nthiga, the communications specialist for Laikipia Wildlife Forum in Kenya, invited them to host the festival between August 1 and 10.
"Joan saw us performing at Book Café in Harare and was thrilled by the whole concept, hence she wants to hosts us," Chikutu said.
Last year, the festival that ran from August 5 to 9 at different venues in Harare and Guruve attracted a lot of people before the second leg set for Stockholm, was cancelled following the road accident that left Zimfeb members injured.
A number of mbira artistes have travelled to Sweden for the festival among them Hope Masike.
Meanwhile, Chikutu, who studied Music Business and Event Concept Development Management in Sweden, has released his 10-track debut album titled Baba NaMai Molly.
Zimfeb was formed in April 2007 before it became an annual event.
The festival's objective is to bring people together through celebrating cultures from different parts of the world.
It also aims to promote awareness through music.