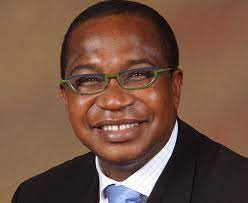 THE Zimbabwe National Statistics Agency (ZimStat) has launched the country's first economic census to take stock of all business entities and help shape economic policies.
Speaking during the launch in Bulawayo on Monday, Finance, Economic Development and Investment Promotion minister Mthuli Ncube called for stakeholders' cooperation for the project's success.
"It is of paramount importance that an economic census be conducted for providing baseline statistical information for the successor National Development Strategy (NDS2) running from 2026 to 2030, providing valuable insights into the geographical spread of economic activities and establishments in the country," Ncube said.
"Statistics produced from the census will also inform on progress made towards regional, continental and global initiatives including the Africa Agenda 2063 and Sustainable Development Goals (SDGs)."
Ncube also said a survey of small establishments is expected to commence in 2025.
The major activities to be carried out in the economic census (during the period 2024-2027) include preparatory activities in 2024, data collection for small establishments in 2025, in 2026 or the medium and large-scale, lastly, dissemination in 2027.
Related Topics