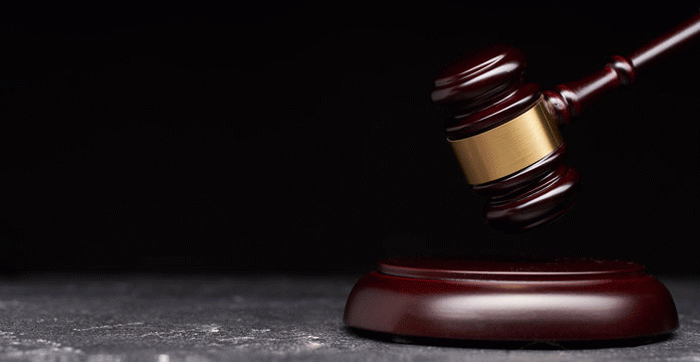 THE High Court has freed the two remaining members of a six-man gang linked to the callous murder of a High Court Sheriff after all the suspects suffered a series of misfortunes including death and mental illness since they committed the crime in 2019.
Day Kaseke and Misheck Neshamba had their five counts of murder dropped after the National Prosecuting Authority (NPA) withdrew the charges.
Neshamba and Kaseke are suffering from mental illness which also affected Francis Alimoso and Kingswell Ngwerume, their suspected accomplices who are confined to the Chikurubi Maximum Prison psychiatric unit.
The other suspects John Robin and Gift Jongwe died in 2020 and 2021, respectively.
The NPA indicated that it does not have sufficient evidence linking the two to the case.
They were being accused of the murder of High Court sheriff Kelvin Karasa and Brian Kadenge, an employee of the United Theological College.
Karasa and Kadenge were found dead and tied to a tree.
High Court judge Justice Munamato Mutevedzi dismissed the case against the two and committed them to the Chikurubi psychiatric unit where they will be under observation.
The two were being represented by Moffat Makuvatsine.
Allegations were that on September 14, 2019, Alimoso, Kaseke, Neshamba, Ngwerume, Robin and Jongwe went to Muza shopping centre in Epworth and posed as travellers looking for transport.
The State alleged the gang sought transport from Karasa who was driving a government vehicle to Ruwa.
Karasa offered them transport and when they arrived at Mara Farm in Epworth, one of the accused claimed that he had reached his destination and Karasa stopped the vehicle.
One of the suspects then grabbed Karasa by the throat, pushed him from the driver's seat and tied his legs and hands.
They robbed them of US$82, a satchel with court documents and a cellphone. They demanded his EcoCash pin.
Alimoso allegedly cut the car seat belts and dragged Karasa for about 50 metres into the bush, tore his suit and used it to blindfold him before tying him to a tree.
He then struck him on the head and left him for dead.
The State further alleged Alimoso and Kaseke drove the government vehicle for a while before dumping it in the central business district the following day. Karasa's decomposing body was discovered by an Epworth resident who was looking for firewood.
Alimoso and his gang also allegedly pounced on the now deceased Kadenge (24) who was driving from Norton after he offered them transport.
They allegedly attacked him at the Lake Chivero turn-off, and tied his hands and legs.
They took Kadenge's cellphone, cash and demanded his EcoCash pin before tearing his clothes and blindfolding him.
Kadenge was allegedly dragged into the bush and struck with a stone on the head and left for dead.
They used his car as a taxi in town and picked up four passengers from whom they stole cellphones and cash before dumping them at Mbizi Game Park.
Kadenge's body was later discovered by Silindeni Mwachebe at Somerby Farm.
Investigations led to the arrest of Alimoso and Kaseke who implicated their accomplices.
Related Topics