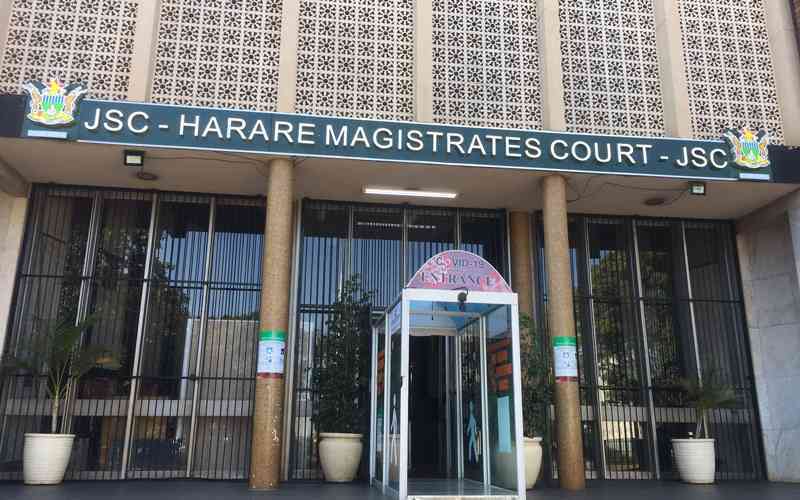 LAWYERS representing members of the Zimbabwe Election Support Network (Zesn) arrested for allegedly compiling parallel results of the harmonised elections last month have applied to the Harare Magistrates Courts challenging their clients' placement on remand.
The Zesn members appeared before magistrate Marewanazvo Gofa yesterday.
They were represented by Aleck Muchadehama and Jeremiah Bhamu from the Zimbabwe Lawyers for Human Rights.
Muchadehama raised a number of complaints including police's failure to advise the accused persons of the reason for their arrest.
He further highlighted that the police harassed Zesn members while armed with AK47 assault rifles.
The defence argued that the accused were not consenting to placement on remand and requested the court to issue an order for the State to avail the investigations report.
"So if the State is not ready to go to trial, we wish the State could tell us how we are moving," Muchadehama said.
He also argued that the State should make its witnesses known so that the accused know who not to interfere with.
"It seems like the State has no witnesses. It was easy if the State says don't interfere with A, B and C. The accused should be removed from remand because of the delay.
"The State did not answer the question why the accused should be on remand. As the law says that every remand must be justified," Muchadehama argued.
However, prosecutor Pardon Dziva said investigations were ongoing.
"As we speak, we are still investigating. The current position is that we are not in possession of that report," Dziva said.
Magistrate Gofa told both parties to make written submissions on the application for refusal of further remand.
The matter was deferred to October 6 for ruling on preliminary issues raised and the application of refusal for further remand.
Allegations are that on August 23 this year, 40 Zesn and Election Resource Centre members were found collating results of the harmonised elections.
It is alleged that they consolidated the election results with the intention of announcing them to the public before the official announcement by the Zimbabwe Electoral Commission.
Related Topics