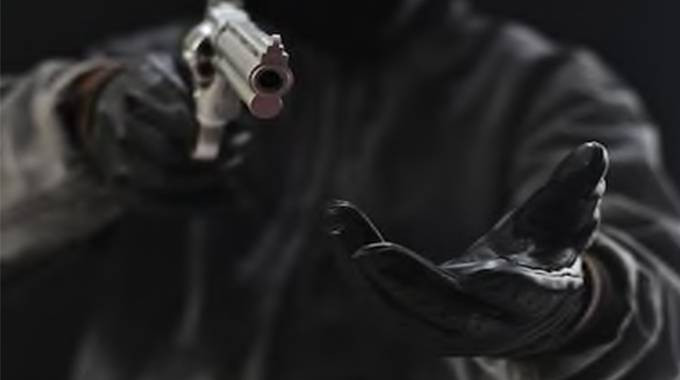 The Zimbabwe republic police has raised concern over a series of robberies that occurred at three schools in Harare and Goromonzi where armed gangs pounced on security officials and made off with thousands of dollars including electronic gadgets.
According to the police, the suspects, who are still at large, used pistols, machetes, iron bars and explosives when they raided Kuwadzana 8 Primary School, Budiriro 1 High School and Goromonzi High School last week.
"In one of the cases which occurred at Kuwadzana 8 primary school, Harare on 21st September 2023, three unknown suspects attacked two security guards who were on duty at the school before tying their hands with shoe laces," police spokesperson Assistant Commissioner Paul Nyathi said in a statement.
"The suspects broke into the Bursar's office where they blew a safe using unknown explosives before stealing cash US$ 3 551-00 and ZWL$ 68 000.00 cash as well as two swipe machines."
Using a similar modus operandi on September 23, an unidentified trio, "pounced on four security guards who were on duty at Budiriro 1 High School, Harare before tying their hands and legs with shoe laces and sellotape."
"The suspects broke into (the) Bursar's office where they blew a safe before stealing US$ 700 cash. They further stole US$ 900 cash which was in the Headmaster's office," Nyathi said.
However, in a botched attempt on Sunday, seven unknown suspects armed to the teeth were forced to abort their mission midway after Goromonzi High security guards, school staff and students retaliated with stones.
Nyathi urged school authorities not to keep large sums of money at school premises and to beef up security.
Meanwhile, ZRP also called on school officials nationwide to closely monitor what students consume during break times following a case in which a female student was sexually abused by a male schoolmate during a beer binge at a learning institution in the capital.
"The ZRP is concerned with reports of students who are drinking beer at school premises and urges school authorities to monitor the students even when they are at break or lunch at school grounds. On 25/09/23 a form one female student was sexually abused by a form two male student following a beer drinking spree with other students during break time at the school grounds in Waterfalls, Harare," the police revealed.
Related Topics