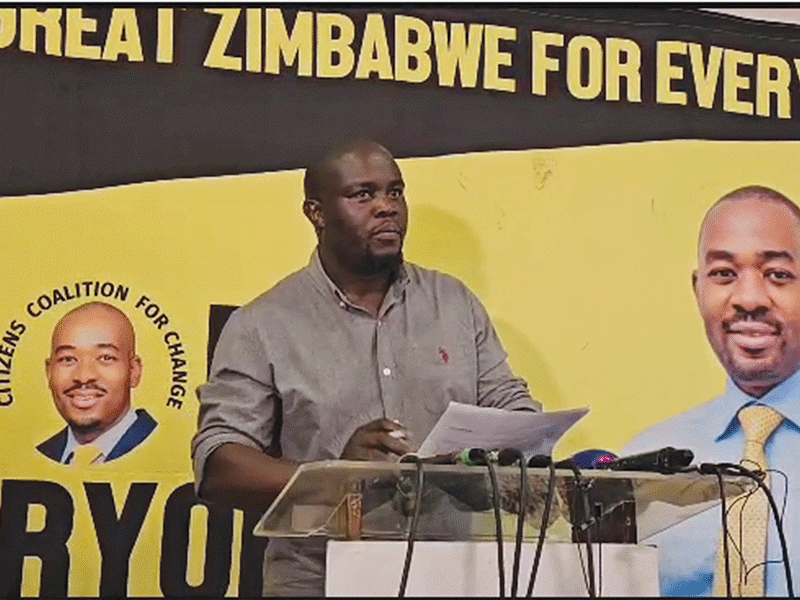 THE Citizens Coalition for Change (CCC) councillor for ward 4 in Epworth, Noel Rungano, was allegedly abducted, assaulted and dumped near Chikurubi Maximum Prisons by unknown assailants on Wednesday night.
CCC spokesperson Promise Mkwananzi confirmed the incident yesterday.
Mkwananzi revealed that Rungano's wife reported the abduction which happened late at night on Wednesday.
"The wife of Epworth ward 4 councillor Noel Rungano reports that Cllr Rungano was abducted at his home by unknown assailants in the heart of the night," he said.
The CCC security department rushed Rungano to hospital after they found him abandoned in Chikurubi.
"Our welfare and security departments have tracked and found him severely assaulted. They have since taken him to hospital," Mkwananzi said.
He blamed the ruling Zanu PF for the attack calling on President Emmerson Mnangagwa to stop political violence.
"We continue to denounce political violence and restate the fact that Mr Mnangagwa could not have won the elections and yet be so bitter and vindictive.
"We expected him to be celebrating his 'victory'. Mr Mnangagwa ought to exercise political restraint and uphold peace and security of all citizens as required of him (as a de facto ruler) by the law.
"We reaffirm that no amount of intimidation will dissuade Zimbabweans from peacefully and non-violently demanding that our votes must count and our choices must be respected," Mkwananzi said.
Contacted for comment, national police spokesperson Assistant Commissioner Paul Nyathi said they had not yet received the abduction report.
Related Topics