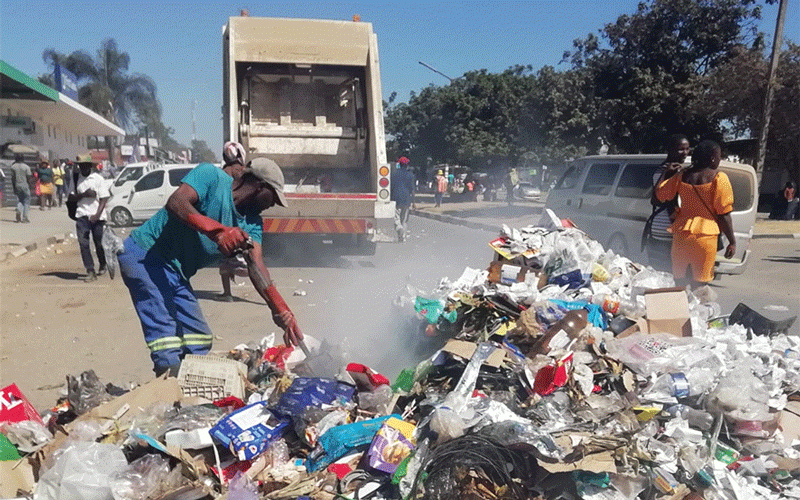 THERE was drama in Karoi town's central business district when a Karoi Town Council (KTC) refuse truck was forced to dump garbage in the middle of the road after catching fire.
The garbage was offloaded near a business complex on the highway and vehicles were forced to divert routes.
The NewsDay witnessed the drama as the workers rushed to offload the garbage in the middle of the road.
They later called a fire tender to put out the fire.
KTC employees blamed mushrooming canteens using firewood to prepare food in the high-density suburb of Chikangwe and the town area.
''Our challenge is that we have more canteens that have mushroomed due to high business activity during the tobacco selling seasons. Most of these canteens are operating illegally and located in the backyards of businesses and houses.
"They don't put out the fire when they get rid of their garbage. We just collect and we are not sure where the fire started. We were forced to stop and offload the garbage so that a fire tender could attend to the scene,'' said one of the council employees who preferred to be anonymous.
KTC chairperson Abel Matsika could not be reached for comment.
Related Topics