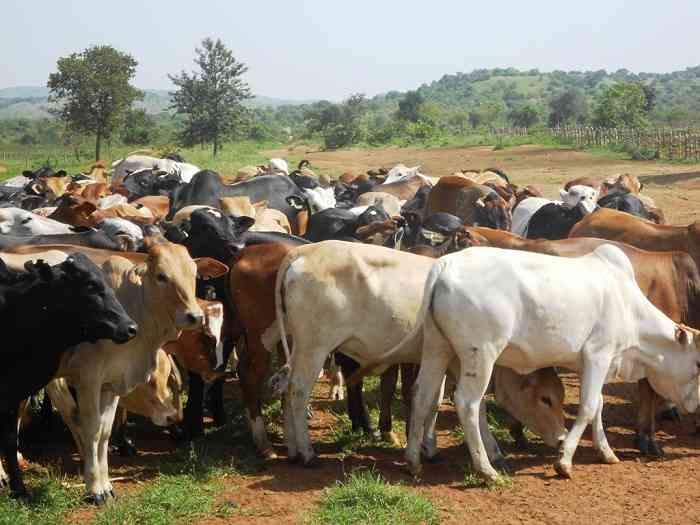 NATIONAL Competitiveness Commission economist Elizabeth Magwaza says the land reform programme of the 2000s had a negative impact on the production of livestock in the country.
Magwaza made the remarks yesterday during the launch of the Leather Value Chain Competitiveness report in Bulawayo.
She said the country's cattle herd dropped from 6,4 million in the 1990s to the current 5,5 million.
"The supply of leather is a function of the slaughter rate and the total number of animals. The country's number of cattle currently stands at an estimated 5,5 million compared to 6,4 million in the 1990s. The country's land reform programme drastically altered livestock production and is now dominated by small-scale farmers in new resettlement areas and communal farms (85-95%), mainly producing for the domestic market,'' Magwaza said.
She said 25% of global annual leather production, which translates to about 6,17 billion square feet, was from China.
"The country is also the third largest exporter of leather, with exports of about US$909,1 million. Most of China's leather output is derived from light bovine skin, which accounts for nearly 40% of the total livestock production per year. There is a need to improve competitiveness of the local leather value chain."
Magwaza said the country's crocodile sub-sector was very competitive as it was ranked first crocodile exporter in Africa and second best in the world.
Chief economist at the International Competitiveness Commission, Douglas Muzimba said the leather value chain was a low-hanging fruit that had already attracted funding from co-operating partners like the African Development Bank and the European Union.
"The commission extensively engaged relevant stakeholders including farmers, abattoirs, merchants, manufacturers and end users to get valuable input into the Leather Value Chain Analysis. In line with its core function of producing evidence based recommendations, a validation visit was held in Ethiopia and Kenya in 2022. The visit enables the commission to benchmark on techniques, procedures, regulations and policies used at various stages along the value chain,''Muzimba said.
Related Topics