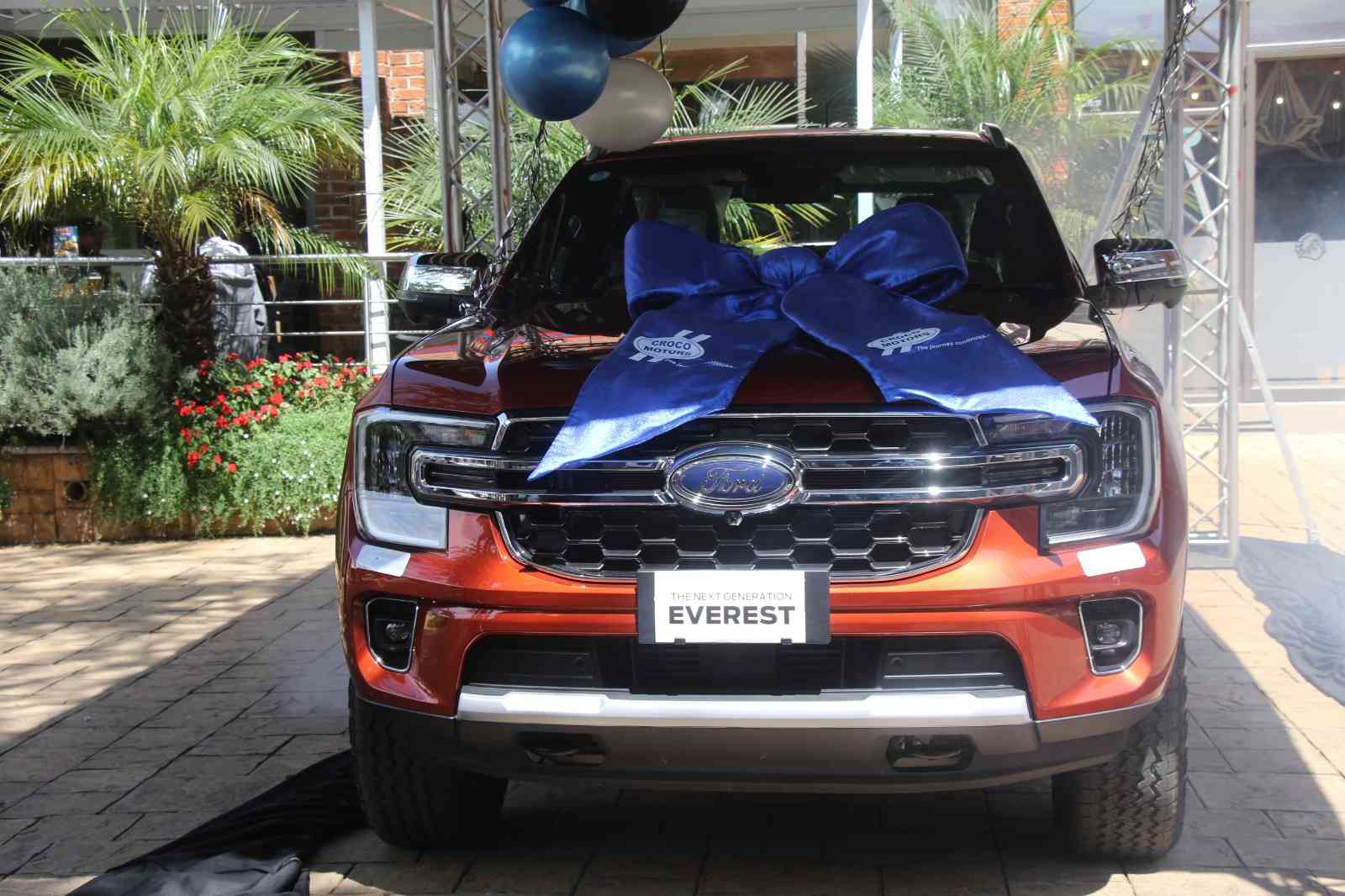 Croco Motors unveiled the new generation Ford Ranger and Everest at a colourful event at Sam Levy Village Borrowdale in Harare on Saturday.
The next-gen Ford Ranger takes its design cues from Ford's global truck portfolio with a bold new design, a wider stance, larger grille and signature 'C-clamp' daytime running lamps with powerful halogen or matrix LED headlight technology.
The Ranger's athletic flanks and powerful exterior design also incorporate a new tailgate with RANGER stamped in it and a choice of halogen or LED taillights that add to the truck's tougher personality.
The models have undergone unrelenting global testing from sub-zero to +50° Celsius temperatures to ensure it's robust, rugged and capable.
In an interview at the launch event, Croco Motors sales manager Frank Amigu said the Next-Gen Ranger is bigger, tougher, smarter and more refined.
"The next-generation Ford Ranger has undergone global testing to ensure it's robust, rugged and capable. Its high-strength steel frame and steel body ensure the Ranger's Built Ford Tough reputation for quality, durability and strength.""We have always prided ourselves on aftersales service. This is one durable vehicle that is superior to all other vehicles on offer. We will complement it with our excellent aftersales service to ensure convenience for our customers," he added.
The Ford Ranger has built a reputation around the world for being a tough and capable pickup, with more and more customers trusting it to deliver years of dependable service for both work and play.. Next-gen Ranger takes this to the next level with a truck that offers customers exceptional towing and hauling, incredible off-road capability and a choice of durable and fuel-efficient engines.
Amigu said whether a customer's priority is fuel economy, refinement, towing, or hauling the powertrains chosen for next-gen Ranger provide customers with the best performance and capability.
"The next generation Ford Everest and trucks that we are launching today offer the best in terms of performance and quality. These are the best vehicles to have. They combine efficiency and comfort," he added.
As for aftersales service, Amigu said Croco has built a name in that regard and will continue to offer convenience to customers."Many of our clients know that we are the best in the country with regards to aftersales service through our vast branch network. We will continue to offer great support to our customers," he further said.
Related Topics