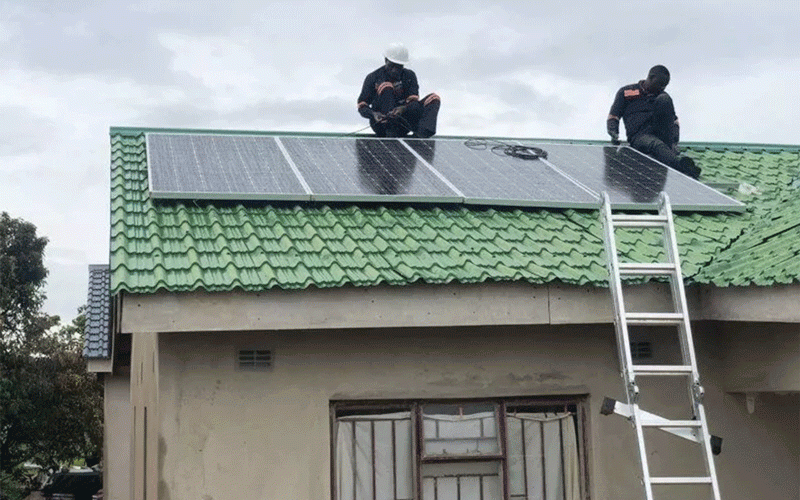 The off-grid solar company Zonful Energy has powered over 30 000 homes and currently has a subsidiary business in Mozambique as part of its regional expansion strategy.
As a boy, William Ponela always hated being stuck in the dark after the paraffin-powered lamps in the family's home ran dry.
Raised by his grandparents in rural Chivi, a district in southern Zimbabwe, the homestead could not afford a regular lighting source. This forced him to miss hours of study time, particularly when cloudy skies blocked even the faint light from the moon.
"During the rainy season, we would sleep very early because the whole place would be dark, since there was no moonlight. So I kept thinking and asking myself: 'How can people get access to uninterrupted electricity?'".
After graduating as an engineer from the University of Zimbabwe, Ponela worked for several companies before striking out on his own and forming a business specialising in solar systems. He spent half a decade on research and accumulated a wealth of trial-and-error experience before settling on the business model for Zonful Energy.
"We are customer-centric, so the five years was to listen to the customer and fine-tune our product to suit the customers' requirements. So by the time we launched in 2016, we had gone through a process where we had tried a number of products," he said.
His initial start-up capital was US$50 000, raised through crowdfunding with the assistance of Kiva, an international non-profit that crowdfunds and lends to underserved communities. The funding came after Ponela travelled to Dubai to pitch his idea at an energy conference.
He also got funding from Persistent Energy — a Swiss-based company which initially provided a convertible loan of $410 000 and then chose to convert the loan into equity.
Ponela also won a business competition, the Africa Enterprise Challenge Fund, where his idea was awarded $1 million. Part of that award required him to match funds for every dollar received, which is how Persistent Energy, and another firm, Energy Access Ventures (now E3) became involved. Of the $1 million he received from the companies, $400 000 was extended as a non-repayable grant; the rest is a non-interest-bearing loan. The funds have allowed the company to scale in a market that is hungry for services.
Zonful has experienced substantial growth, creating 70 direct jobs and more than 2 000 indirect jobs. Its solar products have provided energy to over 30 000 households across the nation, with rural homes constituting 80% of the total. Customers can either pay upfront or opt for a pay-as-you-go plan after making a modest initial deposit, with the remaining balance spread over 18 to 24 months.
"My family has benefited a lot from these products since my family now has access to good lighting for home study. My children are able to study at night and enjoy home entertainment by watching television. We no longer have hardships in charging cellphones," said Forbes Vela, a Zonful customer. Vela bought two of the company's solar-for-the-home products.
Currently, the company is working on a regional expansion strategy and has a subsidiary in Mozambique.— bird story agency
Related Topics