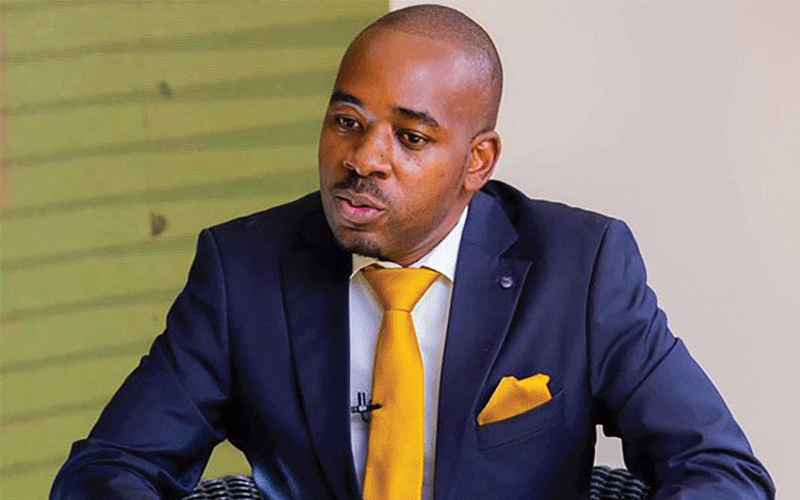 OPPOSITION CCC leader Nelson Chamisa says his party will not lose sleep over Zimbabwe Electoral Commission (Zec)'s 'flawed' delimitation report as supporters will vote for the opposition in whatever ward or constituency they find themselves in.
The Zec delimitation report, which was recently gazetted, has been widely discredited amid concerns that there was gerrymandering of constituencies and wards in favour of the ruling Zanu PF party.
Addressing a campaign rally in Gutu, Masvingo on Saturday, Chamisa said his party was eyeing a landslide victory despite the uneven playing field.
"This is the year for citizens' victory for change. I heard some people with no supporters have challenged the delimitation report in the courts, but we are not worried about the boundaries created. Our party is everywhere, even if they move people, the people will vote in those new areas. We are ready to win, this time I will score without looking at the goal," Chamisa said.
The opposition MDC-T, led by Douglas Mwonzora last week approached the Constitutional Court seeking nullification of the Zec delimitation report and postponement of election dates.
Critics yesterday warned Chamisa against being carried away by the huge turnout at his rallies, saying he should concentrate more on demanding real electoral reforms to guarantee a level political playing field.
Witwatersrand University-based political analyst Romeo Chasara said opposition parties must not allow Zec to use the discredited voters roll in polls slated for August this year.
"The Constitution is supreme and sacred. In this case, I think Mwonzora is right to test the legality of the whole delimitation exercise. Opposition parties cannot cherry- pick battles to fight when the Constitution is under attack. It is wrong if the CCC is not challenging the delimitation report because they think it does not affect their prospects in winning elections when there are reasonable grounds that the process is flawed and the Constitution has been violated," Chasara said.
Meanwhile, the CCC has raised concerns over the slow pace at which Zec officials were operating under the ongoing final voter registration blitz. The party said the exercise would leave thousands of first-time potential voters unregistered due to frustration.
The process began on March 12 and ends on March 26 after Zec extended it by another five days. Initially, it was scheduled to end on March 21.
CCC election directorate representative Ellen Shiriyedenga said the malfunctioning biometric voter registration equipment and the power crisis in the country would affect the registration process.
Zec chief elections official Utloile Silaigwana said he was out of office and referred NewsDay to junior Zec staffers who kept referring the matter back to their superiors.
Follow us on Twitter @NewsDayZimbabwe
Related Topics