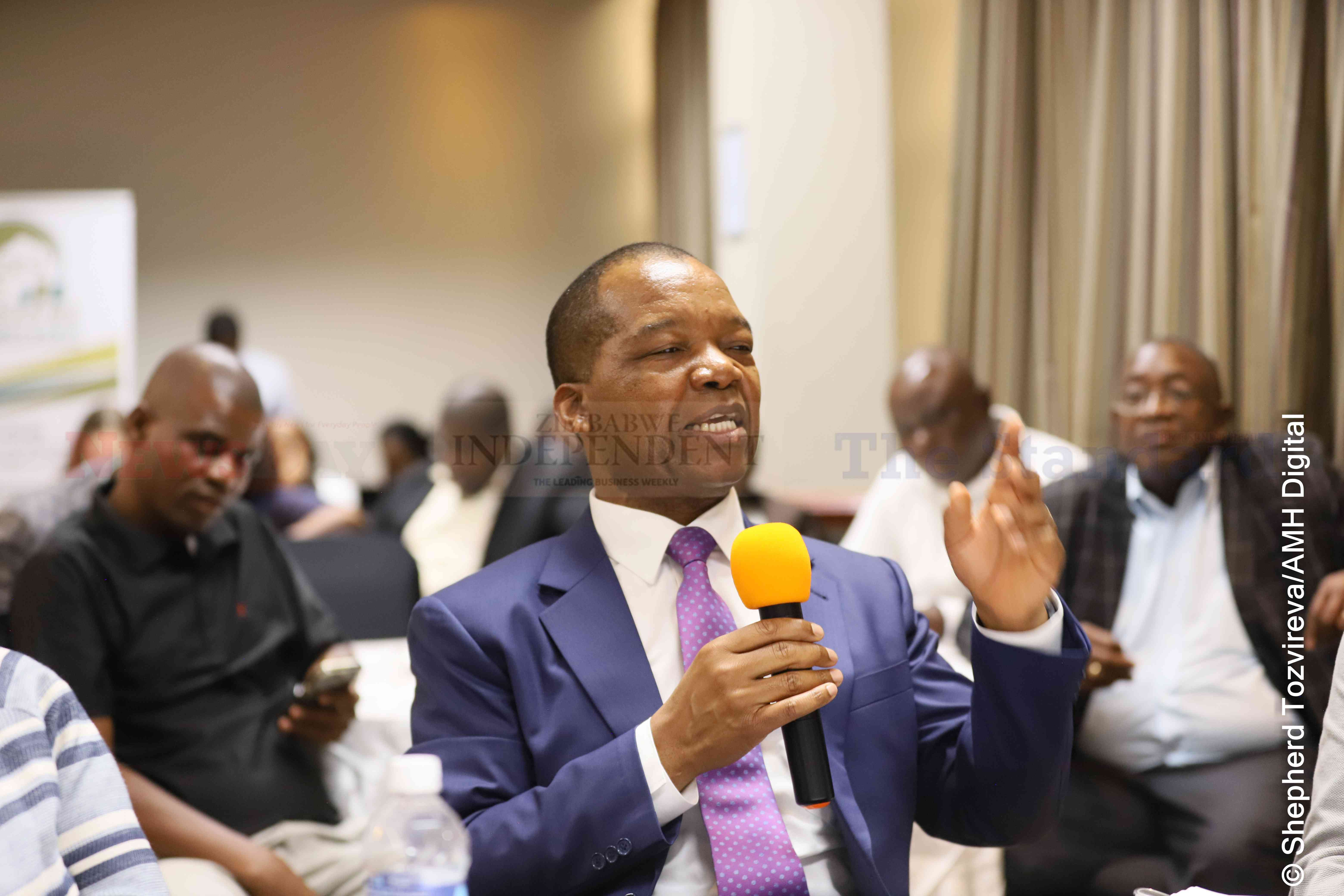 RESERVE Bank of Zimbabwe governor, John Mangudya says he has no bone to chew with international news channel Al Jazeera which has promised an earth shattering documentary exposing alleged massive graft in President Emmerson Mnangagwa's government.
"I have no problem with Ajazeera, but with those people (who) were interviewed," said Mangudya while presenting his Zimbabwe De-dollarisation RoadMap at a breakfast meeting in Harare on Tuesday .
"The snippets for the documentary that were coming are not rumours or grapevine. When something like that is advertised, I will not sit down and wait when someone is demonising the central bank and government of Zimbabwe. I am the custodian of the financial system in this country", Mangudya said.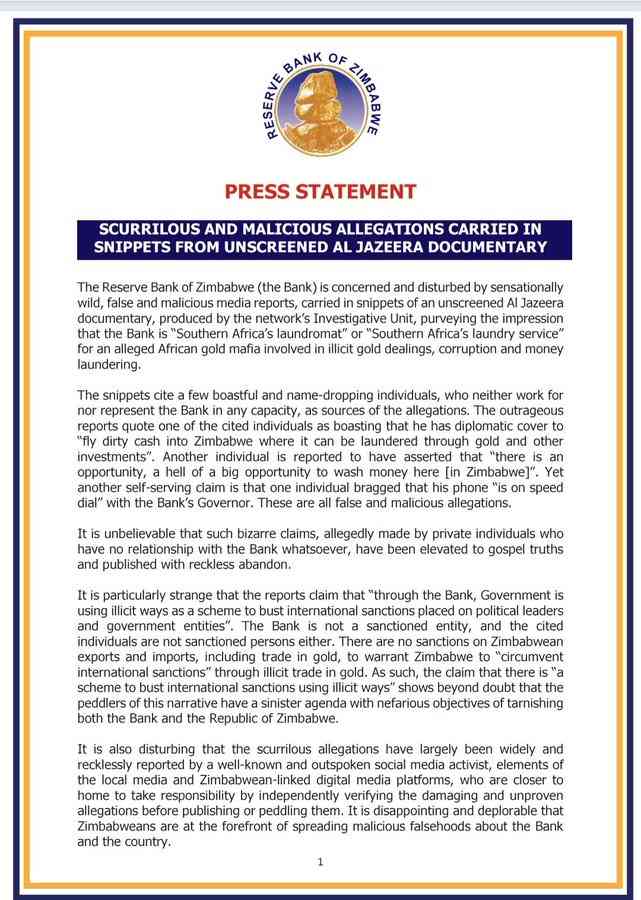 "Money laundering is serious. Even when people say I responded fast or I was supposed to wait, wait for what when the house is burning? You are told that there is an allegation of money laundering in your country and the Reserve Bank is the one cleaning it and you sleep comfortably waiting, that's not acceptable. We are a central bank that has its own integrity," he added.
On Monday afternoon, the RBZ Governor attacked the yet to be screened Al Jazeera documentary on corruption, money laundering and gold smuggling, produced by the network's Investigative Unit implicating the central bank.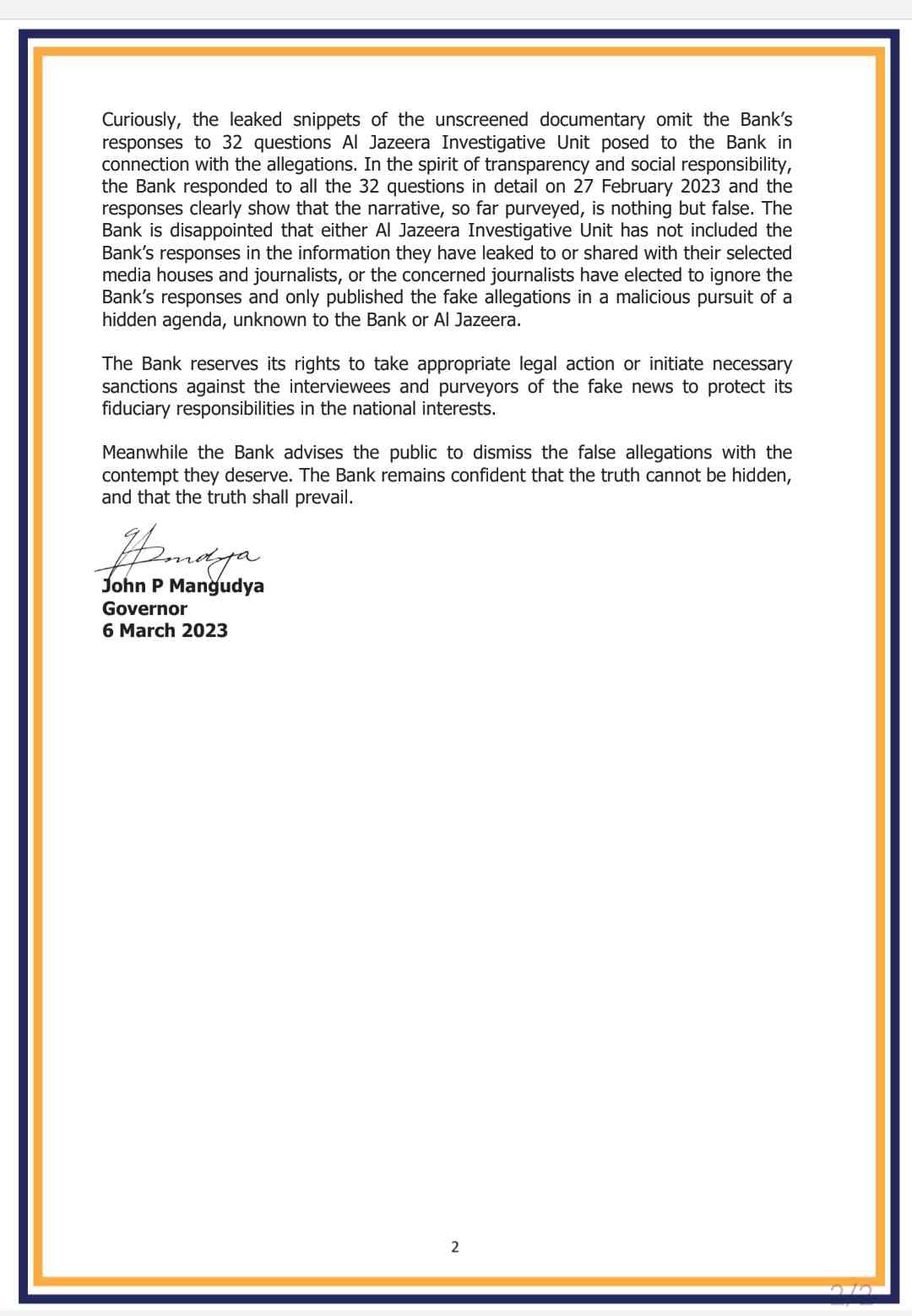 "The leaked snippets of the unscreened documentary omit the Bank's responses to 32 questions Al Jazeera Investigative Unit posed to the Bank in connection with the allegations. In the spirit of transparency and social responsibility, the Bank responded to all the 32 questions in detail on 27 February 2023 and the responses clearly show that the narrative, so far purveyed, is nothing but false," Mangudya said in the Monday statement.
Related Topics