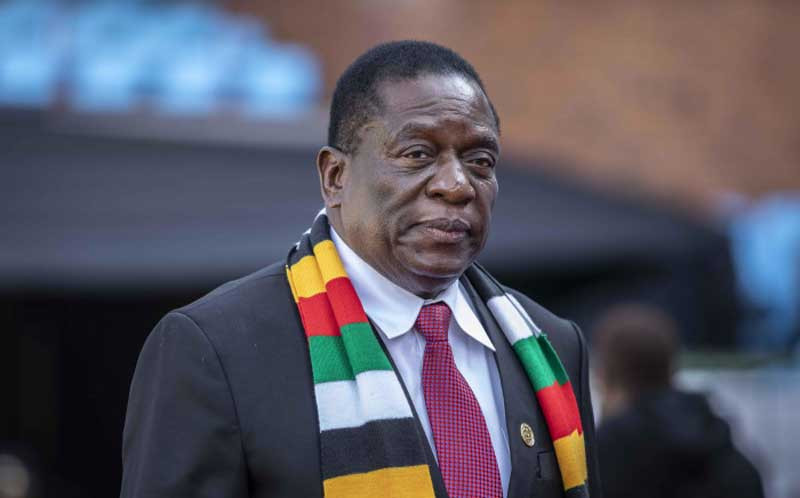 ALL eyes will be on President Emmerson Mnangagwa today as he is expected to gazette the Zimbabwe Electoral Commission (Zec) delimitation report, paving way for this year's general elections to be held under new constituency and ward boundaries.
The national Constitution mandates the President to gazette the delimitation report within 14 days after receiving the final version of the document from Zec.
The report, however, faces a Constitutional Court challenge after Zanu PF activist Tonderai Chidawa challenged the constitutionality of the draft which was recently submitted to Parliament by the electoral management body.
Electoral watchdogs yesterday said if Mnangagwa fails to gazette the delimitation report, he would be in breach of the Constitution.
"Once the President is handed the final delimitation report, he has 14 days to publish a proclamation in the Gazette declaring the names and boundaries of the wards and constituencies as finally determined by Zec," Zimbabwe Election Support Network (Zesn) chairperson Andrew Makoni told NewsDay.
On conflicting reports of whether Zec had presented a final delimitation report last week, Makoni said: "The law makes no provision for a second preliminary report. If what the President received is a final report then he has until the 17th of February to publish it. Failure to publish it will be a violation of section 161(11) of the Constitution of Zimbabwe."
Election Resource Centre legal and advocacy officer Takunda Tsunga said: "The lapsing of the 14 days would mean it has to be gazetted or the President would be in an unfortunate breach of the Constitution. The lapsing would set a terrible precedent for this year's 2023 harmonised elections as the Constitution is the guiding tenet for free and fair elections. The ERC [Election Resource Centre] will look at all legal avenues to ensure compliance."
Zimbabwe Election Advocacy Trust executive director Ignatious Sadziwa said: "If the ructions that we have witnessed for the past month are anything to go by, we are most likely have no delimitation exercise taking place. According to the Constitution, we will have to revert to the 2007/8 boundaries. This is a very unfortunate development which has a ripple effect on electoral integrity and credibility."
Sadziwa said population demographics have since changed since the last delimitation exercise.
Meanwhile, the Constitutional Court (ConCourt) has set March 26 for hearing of Chidawa's court challenge to the Zec report.
Related Topics