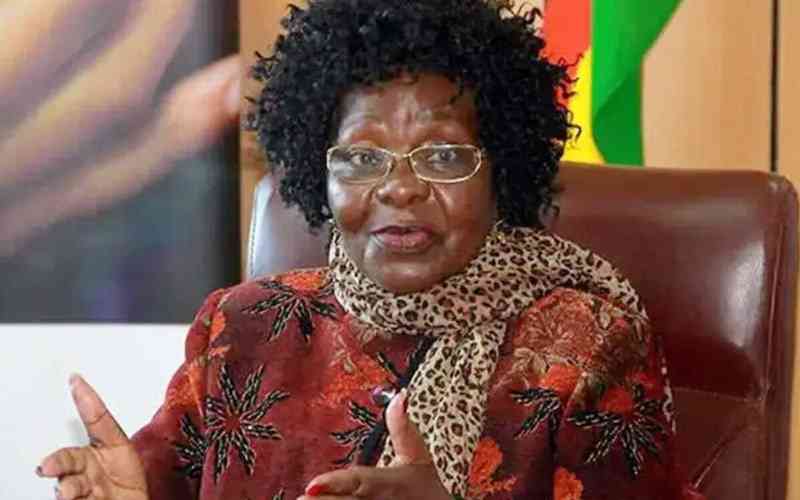 SMALL and Medium Enterprises minister Sithembiso Nyoni says female politicians are struggling to get into top positions compared to their male counterparts, which is why female legislators occupy less than 50% parliamentary seats.
Nyoni told a visiting Malawian delegation yesterday that the country's Constitution requires that gender parity should be observed in Parliament and Cabinet.
She said deep-seated patriarchy and political violence have legitimised masculinised nationalist politics.
The Malawi Women's Parliamentary Caucus paid a courtesy call on Nyoni to discuss challenges that women are facing in politics.
"Women need to strike a balance within their multiple roles as mothers, wives, leaders and professionals, and this presents a great challenge for them in politics as they have very limited time for accomplishing their roles," Nyoni said.
"Another major challenge is lack of material resources to launch strong campaigns as their male counterparts. Women often pull out of campaigns for decision-making positions because of politically-motivated gender-based violence or the threat of such.
"While women leaders work very hard within their constituencies to support fellow women and communities, they continue to face a myriad of challenges, among (them being) lack of financial resources to effectively support the projects they would have initiated."
Nyoni said there was need to ensure the Women's Parliamentary Caucus empowers female leaders to increase their participation in politics.
"As parliamentary caucuses in the region, we need to champion women empowerment and to push for the 50/50 representation of women in decision-making positions in all the facets of life."
She, however, noted that the country had made significant efforts in promoting gender parity.
"We are going to convene our multi-party gender conference on women's political participation on February 9 and this conference's objective is to proffer various strategies that women can employ to push for equal representation in political decision-making positions. In addition, we are also going to launch the Strategy for Women in Leadership and Decision-Making Positions," she added.
Malawi Parliament Women's Caucus chairperson Roseby Gama Gadama said her country was also struggling to increase political participation of women.
"This visit could help shed light on how women from both countries can work together to gain equity," she said.
Related Topics