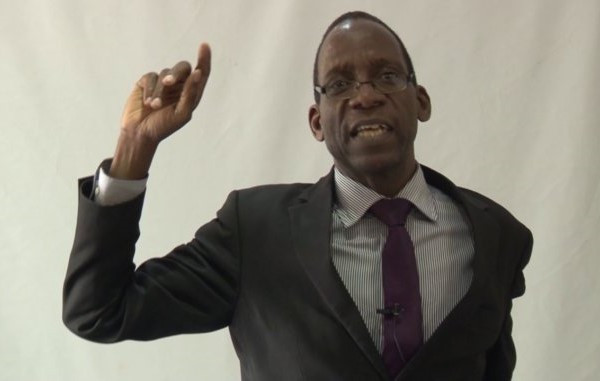 CONSTITUTIONAL law expert and law lecturer, Lovemore Madhuku has said the final delimitation report to be produced by the Zimbabwe Electoral Commission (Zec) anytime soon can still be challenged by Parliament or ordinary citizens.
"The delimitation report which Zec comes out with as the final copy can still be challenged by any ordinary citizen," said Madhuku, who is leader of the National Constitutional Assembly leader and a member of the Political Actors Dialogue, an ensemble of losing presidential candidates in the 2018 elections which often dialogues with President Emmerson Mnangagwa.
"Yes, the parliamentary processes were final, but that does not mean it can't be challenged. Anyone, even Parliament itself, can take the legal route to challenge the report if there are issues of concern. So, anyone who wants to object to the delimitation report can file a case at the courts," Madhuku told NewsDay yesterday.
His comments came as data analysts, Team Pachedu called on Zimbabweans to demand that Zec be disbanded, describing it as "an elephant in the room" against credible polls after its preliminary delimitation report was dismissed by Parliament, political parties and many experts as flawed.
In an analysis of the Zec preliminary delimitation report, Team Pachedu exposed gross errors in the document, saying it failed to observe regional and international delimitation standards.
Team Pachedu said if the Zec report goes unchallenged, disputed elections cannot be ruled out.
Zec is expected to hand over the final delimitation report next week.
"The spate of disputed elections in Zimbabwe should be put to rest," Team Pachedu said.
"Zec is highly culpable for being at the forefront of the past disputed elections as well as for stifling democracy in Zimbabwe by failing to fully implement their constitutional mandate. One of the ways through which disputed elections can be avoided is if the culture of transparency and accountability can be inculcated at the commission. The current delimitation leaves Zimbabwe in an impasse of either embracing a shambolic new delimitation or reverting back to the 2008 sham delimitation.
"We strongly recommend that to stop this never-ending cycle of disputed elections, and to ensure that future electoral processes at Zec are conducted fairly, transparently, professionally and constitutionally, every Zimbabwean should call for the current electoral commission to be held accountable for their professional malpractice and for their urgent resignation, disbandment or otherwise for a referendum on the urgent need for extensive structural reforms at Zec. Unless Zec reforms; disputed elections will never end."
Last week, Zec announced that it had officially ended the delimitation exercise at a time when electoral stakeholders argued that the irregularities in its preliminary report exposed a deeply flawed process.
A Zanu PF activist Tonderai Chidawa is challenging the Zec report in court saying it violated the Constitution.
Team Pachedu said lack of professionalism, transparency and fairness by the Zec officials marred the delimitation process.
"Overall, the delimitation fell short of the minimum regional and international standards as well as the standards set forth in our very own constitution. The major conclusion was that the preliminary delimitation report is a sham as it severely undermines democracy in Zimbabwe and that Zec in its current shape and form is not technically capable of handling credible and transparent processes. The major recommendation was for the delimitation to be rectified inclusively and transparently — time permitting, but most importantly, for Zec to be held accountable for breaching the Constitution.
Related Topics