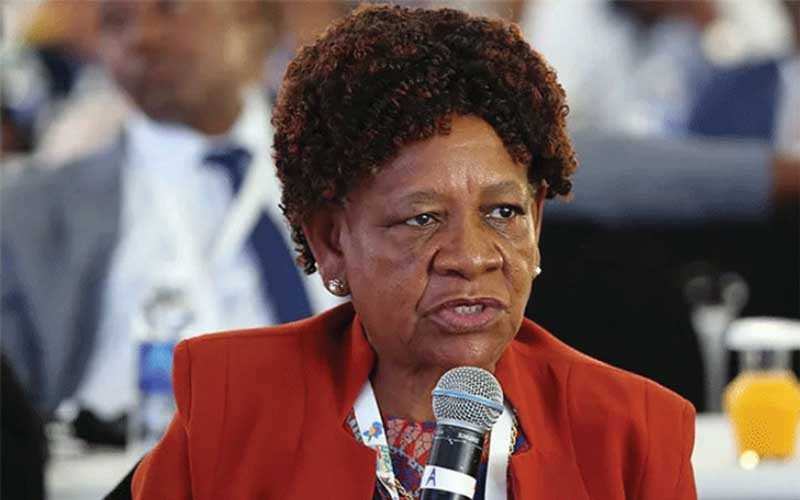 GOVERNMENT has admitted failure to fund education, exposing its earlier free education pledge as a fallacy.
This was revealed in Harare yesterday by Primary and Secondary Education minister Evelyn Ndlovu and her secretary Tumisang Thabela as they appealed for financial assistance from donors and well-wishers to resolve the crisis bedevilling the education sector.
The pair made the disclosure during a high-level policy dialogue organised by the United Nations Children's Fund and attended by representatives from various embassies.
In her opening remarks, Thabela told the delegates that demand for education was increasing owing to population growth, but government was failing to meet the demand for educational facilities and "could not do it alone".
Thabela said the country was facing a deficit of about 3 000 schools, while thousands of learners were acquiring education at inferior schools.
"The demand for education in this country is very great, but the supply of the educational services continues to be a bit challenging," she said.
"The country currently has an estimated population of 6 694 618 children who are aged three to 18 years, according to the latest census figures. This age group represents the demand for educational services from us as the basic education sector.
"The estimated demand of schools to satisfy the population is 13 100, but our last educational census — the educational management information statistics — of 2021 recorded 10 147 schools through the country, which gives us a deficit of close to 3 000, but we are talking about three years or so now.
"Supply is, therefore, less than demand and this calls for a deliberate investment in education infrastructure provision, especially in light of a growing population and emerging settlements across the country.
"These new settlements that are forced by demographic realities have seen a rise in satellite schools — schools that are not full-fledged — but we have to provide because people need education and need it badly. These schools need a substantial investment to meet minimum standards as required by the ministry for registration as stand-alone schools."
Education ministry statistics show that currently there are 1 963 satellite schools in resettlement areas, 1 087 of which are primary schools, while 876 are secondary.
Thabela also said although Treasury had allocated 15% of the 2023 national budget to the education sector, which was higher than last year's allocation, it was still not sufficient enough to address a myriad of challenges in the sector.
She said there was need for financial aid to improve the poor infrastructures and for teachers' capacitation, among other needs.
"Government cannot do it alone. So, this dialogue is primarily an effort to complement government support through mobilising extra funding from alternative avenues in order to increase funding for capital expenditure," Thabela said. "Zimbabwe is ready to partner various education actors and stakeholders to assist the education sector. I call upon all of you here in this room and those online (in virtual attendance) to plough to the schools that gave us our very foundational literacies and numeracies that has brought us this far.
"If each of us would go to that primary school and invest in that primary school, I am sure part of our problems will be reduced. Collectively, we can leapfrog to the development of education as we invest in transforming the way those schools of ours do their education."
Teachers have on several occasions downed tools in protest over poor wages and working conditions.
Pictures have gone viral on social media of pupil learning in the open and in dilapidated infrastructure.
Owing to the continued deterioration of service delivery in the education sector, government pledged to offer free education as a stop-gap measure.
When asked to speak on the free education programme, Ndlovu said parents should help government provide education for all pupils by paying levies.
"We expect parents to also pay levy and assist the government because it is difficult for us," she said. "The population is big — 6,6 million children — you can imagine. It's a big sector for us. We need to continue to assist parents by way of creating employment in our industry so that we can employ our people so that they will be able to pay fees."
Director for Foreign, Commonwealth and Development Office at the British embassy, Geraldine O'Callaghan bemoaned the drop in donor funding to the education sector over the years and urged Zimbabwean authorities to focus on strengthening bilateral relations to sustain the sector.
Related Topics