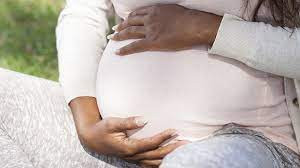 ZIMBABWE has recorded a major decline in maternal deaths, from 960 deaths per 100 000 live births in 2021 to 462 deaths per 100 000 live births in 2022.
The Zimbabwe National Statistics Agency's 2022 population and housing census preliminary report published in September indicated that at least four women die everyday while giving birth in Zimbabwe with the country having recorded 121 078 deaths in the last 12 months.
Addressing delegates at a stakeholders' dialogue on Monday to find solutions to end obstetric fistula and child marriages, Women Action Group director Edinah Masiyiwa said: "Zimbabwe has managed to reduce the maternal mortality rate from 960 deaths per 100 000 live births to 462 deaths per 100 000 live births and our aim is to get to 70 and below. There is need to understand that the target will be difficult to reach considering that there is unbalanced access to health services by women."
Masiyiwa said there was a huge divide between the rich and the poor in terms of access to maternal health services.
"There is widespread corruption in hospitals, no accountability in terms of funding and, therefore, there is need for an outreach service to cover antenatal care. As men and women, we need to start thinking of a minimal amount to contribute towards maternal healthcare services."
Meanwhile, the Chinese government last week pledged to assist Manicaland communities with US$1,24 million to eliminate maternal mortality.
Mutambara Mission Hospital matron Nhamo Mirato said in the space of a year, they had managed to reduce fatalities by half.
"Maternal mortality and morbidity rates have reduced. We used to have four to five deaths annually, but that has since been reduced to two to three deaths annually," he said.
Related Topics