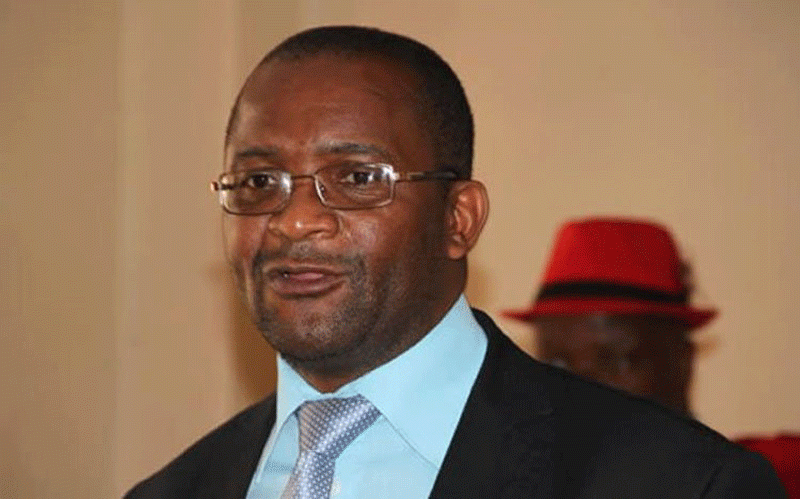 GOVEMENT for Democratic Change (MDC) Alliance-leader Douglas Mwonzora is optimistic of winning the 2023 presidential race despite his party having been embarrassed in the March by-elections where it lost all the seats it contested.
Addressing journalists at the Bulawayo Media Centre on Tuesday evening Mwonzora described himself as the only leader capable of rescuing Zimbabweans from the ruling party's bondage and solve the economic problems that have rocked the country since the late 90s.
"We are a political party on resurgence; we are ready to unleash one of the most dramatic comebacks next year. I have never been so sure, I will definitely win the 2023 elections," Mwonzora said.
He said the Zimbabwean situation was far from pleasing, adding that people were living in abject poverty, characterised by most families being unable to afford more than two meals a day. Mwonzora lamented massive unemployment, economic stagnation, inequality, unequal access to national resources and poor governance culture in the country.
"We have seen on some occasions abuse of power by the authorities, civilians are suffering because of unequal access to health, especially maternity healthcare on a more global scale. Zimbabwe has remained internationally isolated and we have a poor record. Zimbabwe is in a state of constant flux, there is an undeclared civil war within our country," Mwonzora said, noting that he was travelling across the country, starting with Matabeleland, to assess the food security situation.
"Yesterday we were in Lupane, the food security situation in Matabeleland is dire. The grain produced in Binga in the last season measured by what was sent to the Grain Marketing Board was four to six tonnes, while in Beitbridge was one tonne. A lot of interventions have to be done in Matabeleland South and North. We have 18 700 families in Matabeleland South in the Kezi area who are food insecure," he said.
Mwonzora said MDC would encourage active exploration of minerals and development, adding that the party was open for dialogue in dealing with the economic, social and political issues.
He said MDC was a credible organisation which was working on strategy, structure and culture, while downplaying the importance of the by-elections that have been conducted so far.
"We are not going after the by-elections, we want to concentrate on rebuilding our structures. What have the Zimbabweans gained from the by-elections? Those elections are a waste of time and are unnecessary," he said.
He further indicated that his party, he said was 65% through its restructuring process, would hold a congress at a yet to be announced date where president, vice-president, national chairperson and vice-national chairperson's posts would be contested. For months on end Mwonzora has been evasive about congress dates.
Follow us on Twitter @NewsDayZimbabwe
Related Topics