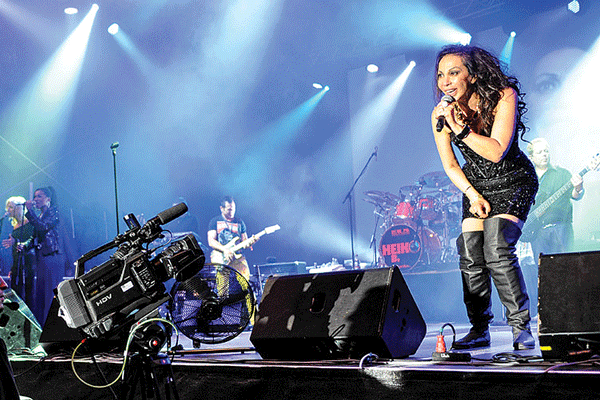 AMERICAN singer Jennifer Rush's Zimbabwe concert scheduled for next Friday at the Borrowdale Race Course as part of her Southern African tour has been cancelled.
BY WINSTONE ANTONIO
Concert organiser, Minky Walters of Sound Event Management, said they have shelved the entire series of concerts that would have taken Rush to South Africa and Namibia, after the singer's father fell ill.
Rush had to make an emergency trip back to the United States. "We apologise to music fans in Harare and hope that they will understand the situation," Walters said.
"We will be providing refunds to all those who purchased tickets and they are being contacted to make arrangements accordingly."
The tour was set to coincide with the 30th anniversary of Rush's mega hit,The Power Of Love, listed in the Guinness Book of Records as the best-selling single by a female solo artist in the history of British Pop music.
Walters said they will advise fans in due course if it was possible to stage another concert tour.
Rush was billed to share the stage with local performers Patience Musa, Macy Huber, Prudence Katomeni-Mbofana and Daniel Jenkins.
Rush is among Pop music's most successful vocal artistes, thanks to her powerful voice with a unique and ground-breaking sound on her songs. Born in New York City, Rush studied the violin at Julliard School of Music in NYC.
She has sold over 50 million albums and has collaborated with other international stars, including Elton John, Michael Bolton, Jose Carreras and Placido Domingo.
Rush has continued to produce albums and stage concerts that have captured a new generation of music fans.
Among her smashing hits are Ring of Ice, Madonna's Eyes and Destiny.