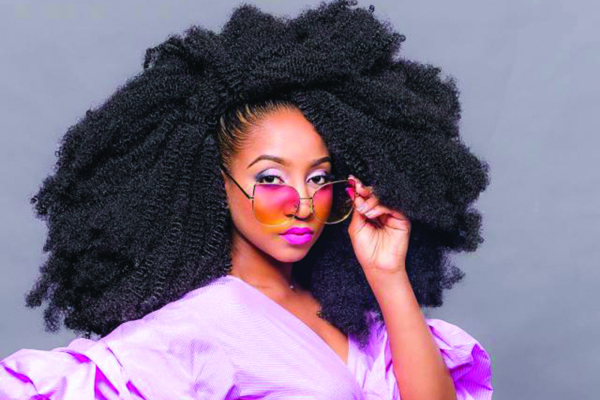 NIGERIAN music star Mr Eazi, born Oluwatosin Oluwole Ajibade, is set for stage romance with local songbird Ammara Brown when he stages his debut performance in the country on September 28 at the Harare International Conference Centre.
BY WINSTONE ANTONIO
The potentially explosive concert dubbed Ammartia Ignite, marks Ammara's regional tour which will begin at home before spreading to South Africa, Zambia, Malawi, Botswana, Swaziland, Mozambique, Lesotho and Namibia.
At the concert, Ammara and Mr Eazi are set to rekindle their studio romance after the duo combined their voices on the former's duet titled Svoto, a love song with an energetic vibe and a traditional African sound infused with the sungura guitar.
"Harare, I am taking it down with Mr Eazi, Tamy Moyo, Takura Life and EXQ on 28 September Lituation loading! It's my birthday week and I hope you will join me in celebrating it by getting your ticket!," (sic) Ammara said on social media, Facebook.
In an interview with NewsDay Life & Style yesterday, Ammara said people can expect not just a show, but a concert as there is a lot of energy being put into the production to give value to the event.
"I am feeling as excited as I am anxious for the concert, which is also the launch of my Sadc tour which is the greatest and most challenging journey I have ever embarked on. This will be a concert to remember," she said.
"On the night, Ammara will also be releasing the deluxe edition of the highly-acclaimed album Ammartia.The deluxe will be called Ammarti 2,0 that will be available for purchase at the concert."
She said advance tickets for the show available on Webtickets are selling at $15, with the price going up to $25 on the day of the show, while those who want to be at the VIP arena will have to part with $75.
The concert will also feature an array of local artistes across genres among them ExQ, Takura and songstress Tammy Moyo.
Over the years, Ammara has been working hard to establish herself on the international music circuit and her shift of base to Mzansi, reinforced with the change in management after she parted ways with her five-year former manager Tsungi Zvobgo is likely to bring a new dimension to her quest to conquer the international stage.
On the stage, Ammara has a traced record of putting up sterling performances, a feat she usually never fails to deliver on many of her live concerts, where she has left fans clamouring for more of her skilfully choreographed set.
The Naija star, Mr Eazi, famed for some of his string hit — songs that include Pour Me Water, Skintight, Leg Over, Ohema, Hollup and Short Skirt is set to join her fellow country artistes among them P-Square, Davido and Dbanj, who have already performed in Zimbabwe.