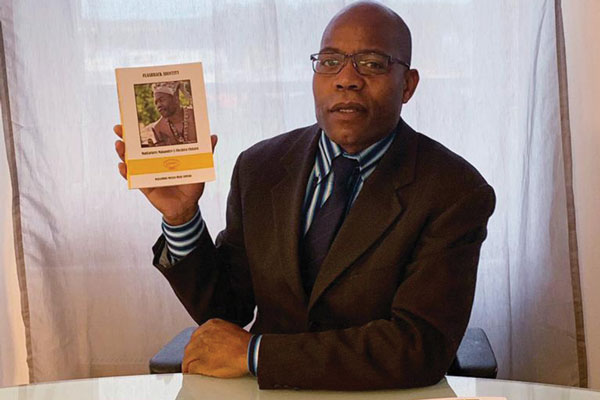 BY WINSTONE ANTONIO
SWEDISH-BASED musician and author Makandire Luckson Chezhira Chikutu, popularly known as Manluckerz in the arts sector yesterday said it was a great occasion to represent Zimbabwe on the international stage as he showcased his recently published book, FlashBack Identity at the Africa Cultural Festival 2019 held last week at the Huddinge Gymnasium Aula in Stockholm, Sweden.
In an interview with NewsDay Life & Style from his Swedish base, Manluckerz said the book, that narrates how music and dance are used and have defined the Zimbabwean society, is set to be launched in the country next month if everything goes according to plan.
"I am thrilled to have presented the Flashback Identity at the Africa Cultural Festival 2019. This is a book which I laboured so much to put together. Writing a book was not an easy decision to make, let alone to implement, because it needed so much time, effort and other resources," he said.
"Even though I wrote the book pointing to my past and my experiences, I believe there is something special which I hope the book will help to reflect upon the people. The ultimate aim of this book is to enable people to think about themselves."
Manluckerz said through the book he attempts to remind other people what defines him and his Zimbabwean culture.
"The book is not only a fancy title, but an invitation for people to look at their past, their parents' and how they groomed them, how they grew up with their friends, what they used to do and what the society expected them to do at that time, the roads of life that they went through until today," he said.
"The past defines one's morals, love for others and how an individual reacts to anything they may come across. When one starts looking at himself or herself through the lenses of their past, they begin to see themselves as someone with a defined identity. That is what I call "your Flashback Identity".
Manluckerz said his experiences after a deadly car accident inspired him to pen the book as he was given a second chance to life.
"As stated in the book, I missed death by a whisker in a terrible car accident which saw me admitted in hospital for over three months. When I completely rose from the deathbed two years later, I started to see how much of my identity my own kids would have missed and never have to remember," he said.
The book, that is available in both hard copy and e-book, was published in Swedish in 2017 by Vulkan Media before it was translated into the English version that was unveiled to the market last month.