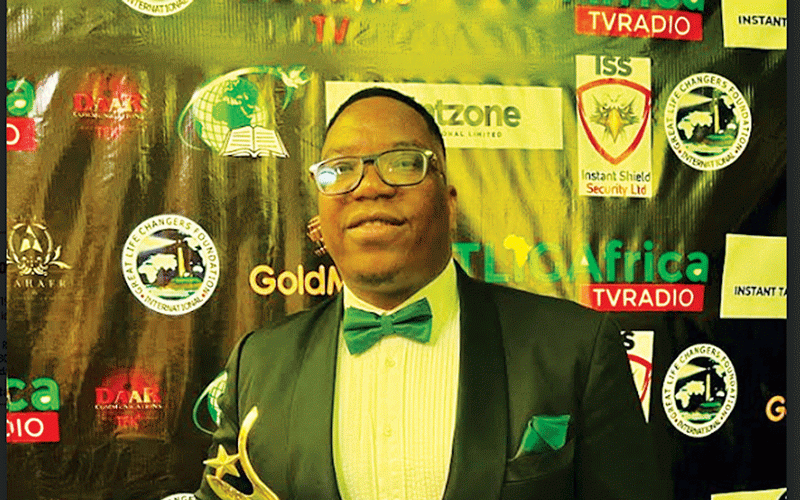 FROM home to Nigeria, multi-lingual praise and worship singer Everton Mlalazi is now reaping the rewards of investments into his artistry.
As his efforts and exploits on the music scene continue to attract attention on the continent, Mlalazi on Monday night scooped the Africa Male Gospel Artiste of the Year award at Nigeria's Clima Africa Awards 2023 held at Lagos Television, Agidinmbi, Ikeja, Lagos.
At the awards ceremony, Mlalazi had a double nomination, for the Africa Male Gospel Artiste of the Year and Africa Best Male Gospel Artiste of the Year alongside some of the continent's gospel heavyweights.
His fans played a crucial role for him to bring the award home after resoundingly voting for him.
A member of the Seventh Day Adventist Church, Mlalazi told NewsDay Life & Style from Lagos yesterday that it was an honour to win such a prestigious international award.
"This award to me is recognition for our beautiful country Zimbabwe, recognition of the team work EM (Everton Mlalazi) has put in, led by my manager and wife. I want to appreciate my team, The Vine and Worship Therapy for walking this journey with me," he said.
"This award was voted for by mostly Zimbabweans and fans from other countries, so I want to acknowledge and appreciate them for supporting us, their support encourages us to remain working."
The Ndokutewera Muponesi hitmaker reckons that music was a universal language, so Zimbabwean gospel music must be played internationally in both Ndebeleand Shona.
"God is permitting our vision as espoused in Matthew 28vs18 which says: 'Go, therefore, and make disciples of all the nations', take note all nations which means we must be everywhere with this gospel and our chosen medium is music," he noted.
Speaking on lessons learnt from attending the awards ceremony, Mlalazi said Nigerian gospel musicians are united and Zimbabwe needs gospel awards which honour and encourage gospel musicians up standards in their work.
He said this can be achieved with more corporate support.
The soft-spoken Mlalazi, who is working on an album to celebrate 10 years of existence with The Vine choir, called for more corporate support for musicians.
He said 2024 promises to be an exciting year with exciting prospects when he releases his third album as he continues his evangelism mission through music.
Related Topics