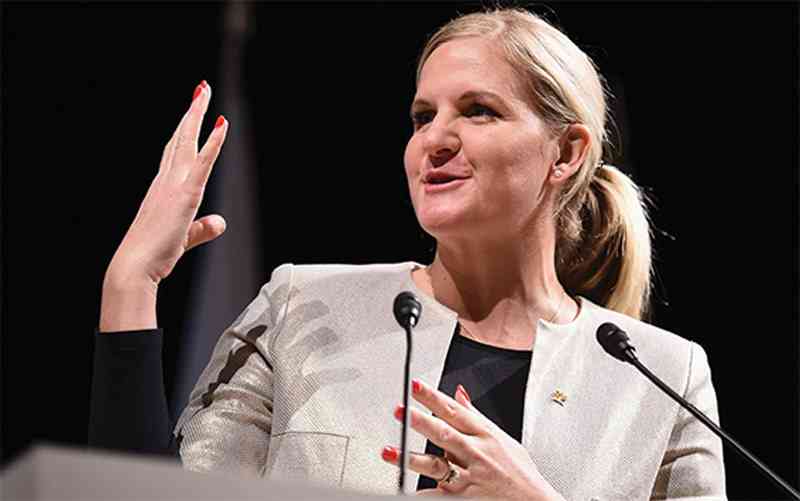 YOUTH, Sports, Arts and Culture minister Kirsty Coventry says the creative cultural sector is poised to become an economic force to contribute to Vision 2030.
The creative sector, with its diverse unique offerings has huge potential to contribute to the economic growth of the country feeding into the National Development Strategy 1 which seeks to increase the consumption of local cultural and creative industry products.
Speaking at the launch of Cultural Month at Kariyangwe Secondary School in Binga on Saturday, Coventry said the approval by Cabinet to launch the cultural month represents government's full commitment to the cultural and creative economy of Zimbabwe.
"These commemorations seek to foster social cohesion and integration of our citizens, through the use of our arts and our culture. The month-long celebrations are aimed at showcasing, our diverse cultural practices," Coventry said.
"Zimbabwe is endowed with different cultural backgrounds and identities. These come in various forms and include all languages, our dance, and our food, our fashion in the visual arts, visual arts film, television and music."
President Emmerson Mnangagwa headlined the event held under the theme Promoting Cultural Diversity, Unity and Peace.
Mnangagwa said government would continue creating an environment that supports the culture and creative economy.
"There must be economic viability for those involved in traditional dances, poetry, music, book writing, sculpting, film making, theatre, visual arts, crafts, fashion and design," Mnangagwa said.
"I urge stakeholders to organise more of these cultural festivals (because) they broaden our exposure to different parts of the country and also bring business to local communities."
He said Zimbabwe was grateful for the support from the European Union and organisations for the Culture Month celebrations and the creative sector in general.
Culture Month commemorations are an extension of the World Day of Cultural Diversity for Dialogue and Development which is celebrated on May 21, which was set aside by Unesco in the Universal Declaration on Cultural Diversity in 2001.
Some of the groups which performed at the event witnessed by thousands of people included Muchesu (Ngoma Buntibe), Ncalilayi (Chilimba), Tusole (Chilimba), Jeke Kujeke (Ngoma Buntibe) and Maaze (Ngoma Buntibe).
Follow us on Twitter @NewsDayZimbabwe
Related Topics