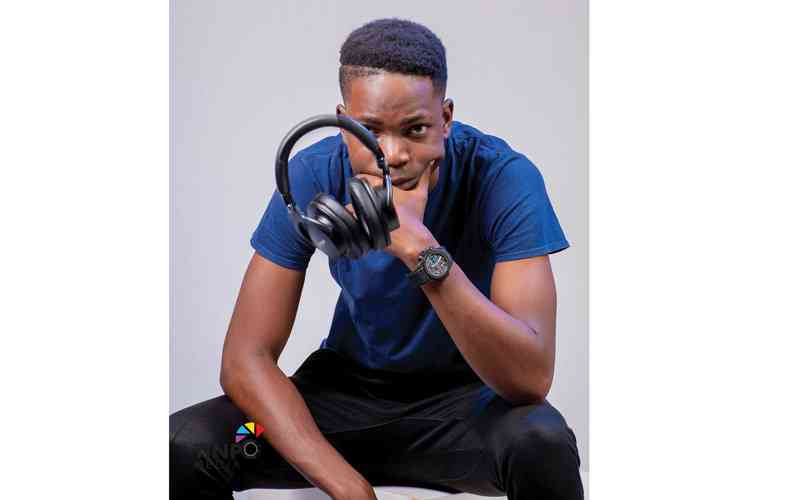 LOCAL disk jockey and producer, DJ Madeherbelieve born Takudzwa Ashleigh Mfote reckons his purpose in the music industry is to generate a unique sound for listeners — a sound which appeals to local and international audiences. His desire is to grow his fan base across the borders. The 25-year-old wheel spinner has played at 50 over events since he launched his career in 2018. DJ Madeherbelieve said he has started a movement called Untamed which gives up-and-coming artistes a platform to play on large sets. He is currently a resident DJ at Evitro and Karma Night Club in Harare. DJ Madeherbelieve has shared the stage with popular South African artistes such as Kamo Phela, Young Stunner, Prince Kaybee and Lady Du, among others.
Childhood
Growing up in Harare, my main focus was on sports until I developed an interest in music. I joined a music choir, I was also a dancer and played marimba at Hartmann House and St George's College in the capital where I did my high school.
Music genre
I am a mixed genre DJ. I believe I can play for any crowd. I started off mainly as a house DJ which is Afro house and Afro tech. I then began to tap into Afro beats, hip hop, dancehall, electro and the popular amapiano.
Rise to fame
I would say social media played a huge part in my musical journey. I started off playing during the first Friday of the month at the National Gallery of Zimbabwe in Harare through Enthuse Africa. I then became a resident DJ at a local restaurant in Borrowdale and later started to feature on radio. Sadly, COVID-19-induced lockdown was imposed and I began to do live mixes on Instagram every week. This helped to build my social media presence and my brand began to grow.
Untamed
Untamed is an event that I started last year. It caters for all creatives and many those who do not have a chance to play at the big gigs out there. I promote up-and-coming creatives. I am on a mission to give exposure to the new creatives. I believe if I grow, I can then source and assist those who are gifted and do not have the opportunity. I use Untamed as an opportunity to help others get the exposure and experience on how to be professional, how to read and engage with the audience. I also teach consistency and punctuality when it comes to performance as they are crucial qualities of a successful creative.
Major achievements
One of my biggest achievements was when I shared the stage with American rapper Rick Ross during his maiden performance in Zimbabwe last year in November. I have played at events such as Fiesta Fiesta, Cookout, Bush Party, Braai Out, Feels and Elysium. Deejaying at Fiesta Fiesta has helped me to engage and share the stage with artistes such as South Africa singers Young Stunner and Uncle Waffles, ShaSha, Takura and Kamo Mphela. I have been blessed and privileged to play across the country, that is in Marondera, Mutare, Bulawayo, Bindura, Victoria Falls, Masvingo and Chinhoyi. I have also played at most of the clubs in Harare.
Best performances
I have been fortunate enough to play music for a diverse crowd. Although I believe all my performances are always top notch, my outstanding sets have come from large events such as the Rick Ross show, Fiesta Fiesta and Queen of Hearts.
Desire
I want to be that vessel that breaches DJs and producers who have been in the industry for long and those who are up coming. Also, I want my affiliation with up-and-coming creatives to have influence. I have experienced how unaccommodating and closed the industry is from the new artistes' point of view. Only a few people are keen to tell them about the industry, some seem to be supportive until the decision falls on them to make the moves and help. I so wish that one day my opinion as a DJ and creative will largely matter and be considered.
Future projects
I am currently working on my production that features more local artistes. I have worked with Matz Muziq and I am also dropping a single titled Unaware which will feature Tahle We Dzinza.
Related Topics