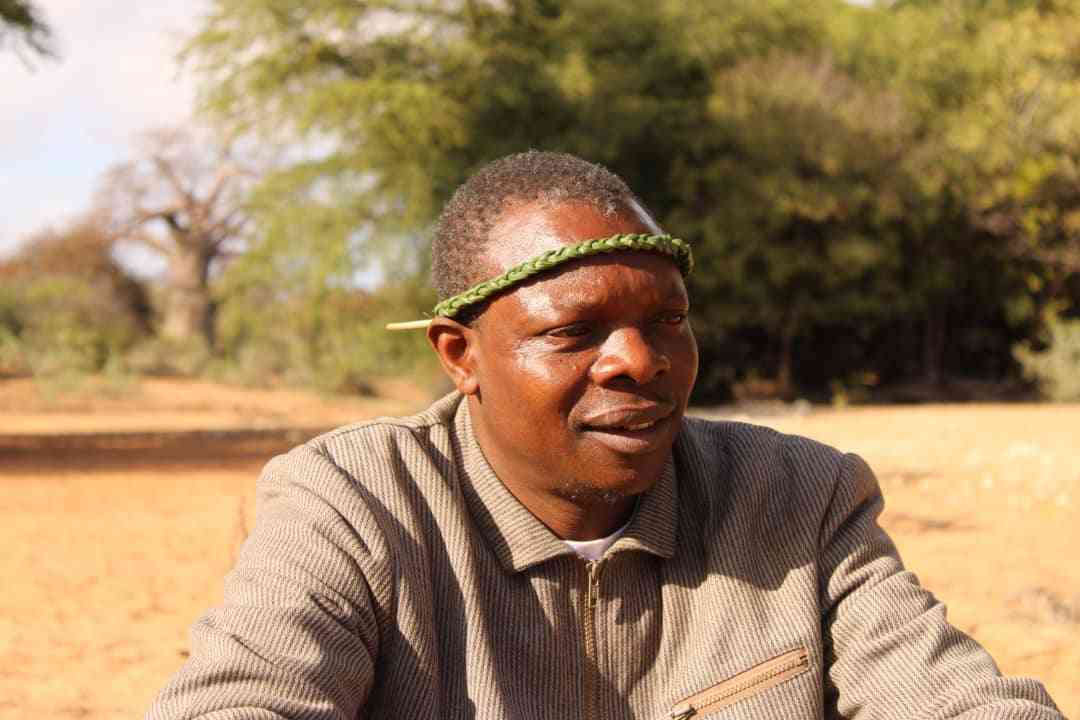 MULTI-TALENTED creative Tinashe Muchuri has described the local arts sector as an abandoned and neglected child, surviving on handouts from neighbours.
Muchuri is an award-winning creative who wears many jackets, among them being a journalist, poet, novelist, writer, storyteller and actor.
Muchuri told NewsDay Life & Style that it is not healthy for a country not to tell its own story.
"It is sad that the country's leadership neglects the sector and is not making frantic efforts to grow the sector into an industry. There is a lot of talk and less action. For example, piracy is eating the larger cake for creative artists and the culprits are not hidden from the eyes of the policing agents as it is displayed on pavements of every street. This has been so for quite a long time," he noted.
"Writers are writing not because there is income from their works or even little income anyway, but because they have a story to tell. They are documenting the Zimbabwean story for the future generations to find the right footing. If it was not that writing is one of many callings human beings are purposed on earth, little could be seen coming from them."
Muchuri said worsening the situation for artists from all walks of life was piracy, which was gobbling a lot of income meant to benefit publishers.
"Some publishing houses have since collapsed or have streamlined a few publications towards the updated curriculum. This has created another disaster, the emergence of self-publishing service providers who masquerade as publishers reaping where they have not sown," he said.
"They are offering dubious contracts to writers hungry to be published without taking into consideration copyright laws. There is need to educate writers about copyright laws so that they understand that they should not just give away their rights."
Despite all the challenges associated with efforts to navigate the bumpy showbiz terrain, Muchuri is a happy man who is managing to pursue his passion for arts after long stints as a casual worker in many companies.
He now takes pleasure in sharing his success story.
"My work is about love, it is inspired by love. It is inspired by love for self, love for my people, love for my country and above all, love for humanity. Once you enter the world of my work, you will discover how it yearns and searches for ways that lead to a peaceful world in which humanity enjoys life," he explained.
"That is the unique thing about my work. Every word in it is seeking harmony and peace. Every sentence is searching for love and works towards building abundant love. I have a belief that every human being, regardless of their age, colour and condition should be accorded respect and be embraced in a loving society. Discrimination is not healthy."
He has a sharp memory of traditional folklore, games and riddles he was told by his grandparents.
Muchuri applauded the internet for promoting artists' work and connecting them with their fans, noting that previously poets and writers used to perform and read to a smaller audience.
"The internet has opened a wider audience across the globe. Publishing one's performance and writing online has allowed artists to have a wider reach for their works. In the past, it was hard to penetrate publishing houses, but in this era of technology, writers and performers can easily access their audience through posting their performances and writings on the web," he further pointed out.
"This has helped other writers to find publishing contracts, and performance gigs. The internet is a good marketing space. You tease your readers and anthologies can be created from the feedback from the readers and listeners."
He continued: "I know of many anthologies which were created from poems which had been initially published online. Memory Chirere, Ignatius Mabasa, Batsirai Chigama, Onai Mushava and Tanaka Chidora are among many literary and spoken word artists who have managed their online presence on the internet very well."
Muchuri joined the Budding Writers Association of Zimbabwe (BWAZ) in 1997, an organisation whose main focus was to nurture aspiring writers, growing them into established writers.
The organisation attracted thousands of members across the country through school writing clubs and chapters.
"The workshops under BWAZ — facilitated by established writers such as Charles Mungoshi (late), Shimmer Chinodya, Barbra Nkala, Stanley Nyamfukudza and Memory Chirere, among many others — nurtured me to be the writer I am today. The organisation, however, folded in 2009 after cultivating quite a number of writers in the country," he noted.
"Through BWAZ, I had an opportunity to interact with renowned continental writers such as the late South African poet and journalist Denis Brutus, a playwright, author, activist, instructor and poet from Kenya, Micere Mugo and Taban Lo Liyong, a poet, academic and writer from South Sudan among others who facilitated writing workshops and presented at the Zimbabwe International Book Fair, where my attendance was catered for by BWAZ. My resolve to be a writer was enriched and I have never ever looked back."
Muchuri's poetry is published across the world in university journals, anthologies, online magazines, blogs and websites.
"After the Haiti tsunami disaster in 2010, I and many other poets volunteered our poetry to be included in the In Memory Magazine, and the proceeds for the work were used to help those affected by the disaster," he told NewsDay Life & Style.
Muchuri is also an academic writer interested in indigenous knowledge systems.
"I have publications, namely Chibarabada, an anti-novel, Zvipfuyo Nevana Vazvo and Auntie Mazvita. My interest is in how knowledge can be revisited as a source for societal development in many disciplines of life," he said.
"In my spare time, I have been aggregating Shona proverbs under the title Shumo: Zvakabuda Mutsvangurudzo DzavaShona and Duramazwi reTsumo. I am working on a Shona erotica titled Zvavanhu Herevo? I have been commissioned to do one-page stories for children and have produced 11 one-page stories in English and Shona."
Besides writing, Muchuri is an actor.
"My debut in the film industry was in 2004 when I played the role of a detective in a multi-award-winning film Tanyarwadzwa. I later featured in The Husband, I Will Survive, I Want A Wedding Dress, Nyaminyami and The Eggs of Evil, Playing Warriors, The Story of Nehanda and in television productions such as Tiri Parwendo and Vhunze, among others," he noted.
He is also a storyteller.
"From 2019 to July 2022, I was telling stories with the Spanish embassy in selected schools and children's homes," he said.
"I was telling the Spanish story of 500 years ago about how the sailors from Spain went around the world in search of the spices of the Philippians and eventually discovered that the world was not flat, but round."
Muchuri added: "In all the guarding duties at the companies I worked for, I was also writing during the night. From as far as 1994, I was writing and sending my manuscripts of short stories and poetry to the then Literature Bureau. However, nothing materialised.
"I was also contributing to Nyambo Dzinokodzamoyo, a column in Kwayedza, a local vernacular paper, Musika Wavanhu, a Shona newspaper. Later on, I began writing for the Kwayedza's Nyaya Dzinobva Kuvaverengi, Zuva Randisingakanganwi, Ngano Dzepasichigare and ended up having my own column, Manyumeri naTicha Muchaziva. The column helped people understand numbers in Shona a thing many people continue to grapple with to this day.
"This opened my window into journalism. I later freelanced for Harare Post, Nehanda Guardian, NewsDay, The Herald and Southern Times. I also worked at Parade magazine as a staff writer."
Muchuri's journalistic career saw him receiving five awards, a managing director award, three National Journalism Media Awards and a National Arts Merit Award for being an outstanding print journalist.
Related Topics