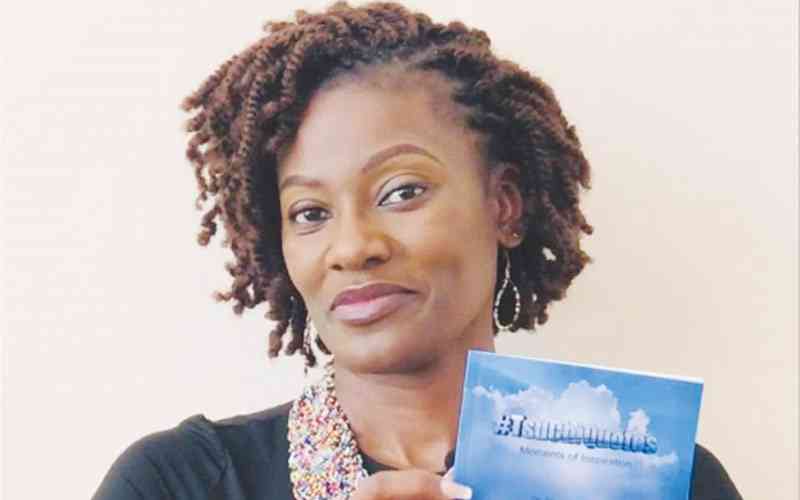 CHRISTIAN author and health commodities supply chain expert Tsungi Chiwara has published a new booklet titled #TsuChiQuotes which she hopes will inspire readers.
The quotes, Chiwara said, came out of her observations in life and personal experiences over a long time.
"I hope to inspire people who read them and encourage them with regards to different areas in their lives, hence they are put in alphabetical order by topic, to make it easier to identify an area and to refer back," she said.
Chiwara said the booklet, also available on Amazon, was specifically targeted at those in need of motivation and encouragement.
"I am targeting the same people. I would like my quotes to uplift and help people in their journey through life," she said.
Chiwara said her choice of quotes over the conventional long narrative style was deliberate to make her work unique as she was preoccupied with how to come up with creative ways to inspire people.
"My first book, a novel, was long — over 300 pages — then my second book was much shorter as it contained poems. So yes, this was certainly different," she said.
Chiwara said some readers struggled with voluminous books, so she intended to cater for them.
"I also think people have more than enough thick books, which tend to take long to read, so I wanted to offer something a bit lighter yet still interesting and helpful," she said, adding that the size of the book was meant to ensure it fitted in people's pockets, handbags, glove compartments and other small spaces.
Chiwara said she had enjoyed numerous quotes by other people over the years, so she decided to create her own.
"I thoroughly enjoyed putting these quotes together. It was fun and satisfying jotting them down.
"Towards the end it was a lot of hard work, content editing and double checking," she said.
Follow us on Twitter @NewsDayZimbabwe
Related Topics