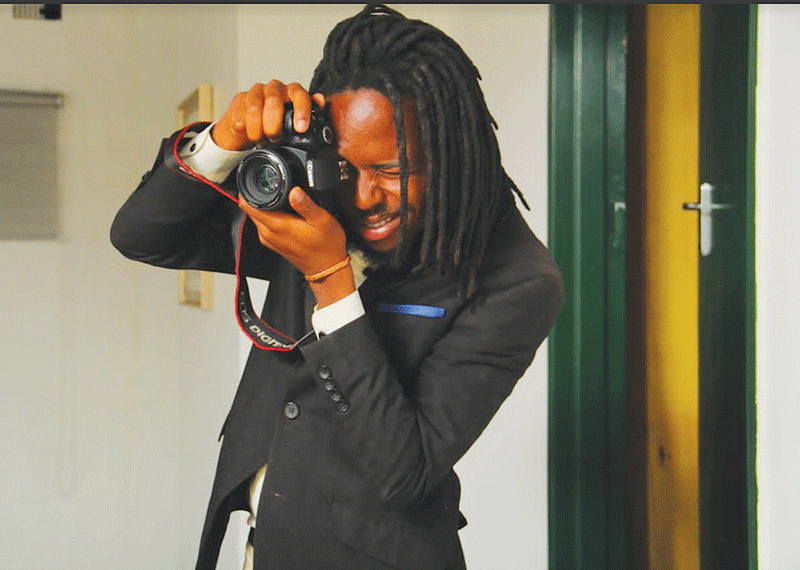 Photographer Kudakwashe Bususu (26) says he seeks to encourage gender balance in the photography industry by teaching young girls the trade to help break gender imbalances in the field.
Speaking to NewsDay Life & Style, Bususu, who is offering scholarships to girls, said: "Last year, I opened the Bususu Picture Academy which is a photography institution that teaches people camera basics, editing and all practical multi-media lessons in graphic designing and will soon introduce acting lessons and sound lessons as well. We have managed to train more than 20 students up to date and we have gained quite a reputation for photography training.
"I am offering scholarships to study photography equally to girls and boys, to encourage balance in an industry that has been dominated by males, and to tap into talents from women, encouraging girls to practice photography, editing and lighting."
He added: "I opened the academy upon realising a need to bridge the gap between home self-learning on YouTube, the internet and formal institutions such as universities. The academy offers short courses that can be completed from one day crash courses to monthly programmes that go in depth for those that might want to specialise."
His course offers a certificate and a camera licence which shows experience level in a certain type of camera and after completion one can be able to start their own services, work in a professional studio.
Bususu said a professional photographer conducts commercial services for remuneration and should be competent enough to produce content for print and online media. A professional photographer should also be competent enough to create work that is compatible and competitive using several skills that include creativity and technical knowledge.
"I like photography because it's the only moment that can be shown, and through photography you can show details or angles about human and other subjects you wouldn't expect to see such as someone's side view, or to be able to connect people across the world, and be connected as if they're in the same room. My best photography tip is, practice anytime especially on your smartphone if you have one, through places and people you come across every day for best moments," he explained.
Bususu, who sees himself as an international photographer in the next five years, added: "In the next five years, I see myself working both locally and abroad developing and training camera operators. I also see myself in personal career collaborating with other film and photography companies on commercial art projects, expanding my studios in the southern African region and exporting Zimbabwean creatives. I also see myself collecting accolades and awards in education development and multimedia competition, while also being a brand ambassador to several different media-related brands such camera makers as Canon and Sony."
He is a member of the Mashonaland Photographic Association, a society that seeks to improve photography, as well as groom members through competitions, seminars and monthly activities.
Related Topics