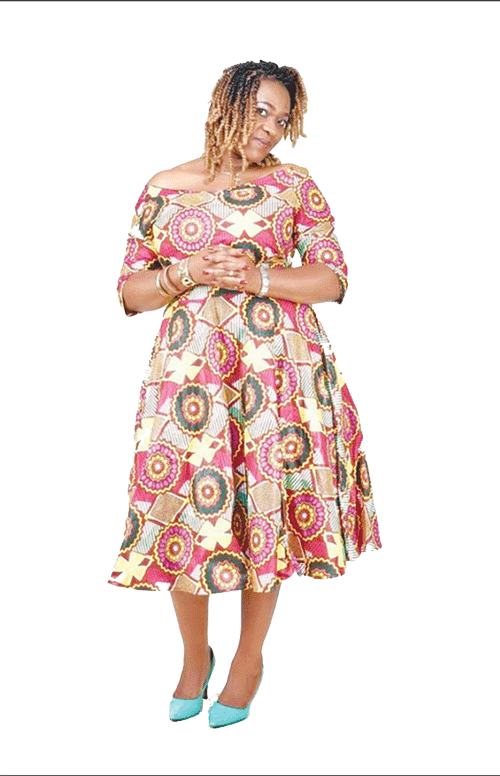 IN the world of showbiz, some women in the performing arts have been forced to abandon their careers after marriage because of their unsupportive husbands.
Sadly, society has also not been fair to some women in performing arts as they are ridiculed and sometimes labelled people of loose morals.
This misconception and negative destructive societal attitudes have affected many talented female artistes especially dancers as they are forced to drop out of the performing arts industry.
While some female artistes have had their careers in different disciplines such as music and dance cut short after marriage, it is, however, a different ballgame for gospel sensation Tafadzwa Mukaro.
Happily married to Wisdom Mukaro who doubles as her manager, the songbird is happily living her musical dream with the support of her husband who also helps her in composing and arranging the songs.
Speaking to NewsDay Life & Style yesterday, Mukaro said couples should support each other's careers, adding that her husband was her pillar of strength.
Interestingly, Mukaro has a song titled Padoko Padoko that encourages couples to support each other.
"Couples should not let their better halves struggle alone, but they should face the challenges together. I thank God because he gave me a partner in life, my husband, Wisdom, who has the wisdom to support my musical career," she said.
"I am happy to be following my passion with the full support of my husband. He (Wisdom) is really my pillar of strength, who is always there for me and it is so encouraging to get such support from your best friend."
Although Mukaro started doing music at a tender age, it was in 2014 that she became a professional artiste after releasing her debut six-track album Mwari Anesu.
Mukaro saluted fans for their positive response and feedback to her music. She said when she embarked on her gospel expedition, she was not sure how her music would be received on the market.
"I continue to strive to grow in music and also spiritually. I have big dreams and I thank the Almighty as he keeps revitalising my energy towards my calling to minister the word of God through music," she said.
"My prayer is that 2023 be a prosperous year of continued favour under the blessing of the Almighty for everyone."
Mukaro said being consistent in releasing songs mainly founded on biblical scriptures with the simplicity that appeals to listeners of all ages had presented an opportunity for her to explore and discover herself more as an artiste.
"As always, I will continue producing music with social commentary that is basically inspired by the social experiences that people go through, in their day-to-day life. I also thank the producers who have helped me to develop my career," she said.
Mukaro said she had already started working on her 2023 productions and if everything goes according to the script, she would launch her yet-to-be named album in April.
Mukaro admits that it is not easy balancing music and motherhood.
"It is not easy to juggle the roles of being an artiste, working woman, mother and wife. During the day, I am at work and after work I have to go for practice and during the weekend have some performances, it's not easy," she explained.
"Many times, the roles clash and I have to do a balancing act to make it. I thank my husband who always stands by me. He helps me create the balance that is needed by running around organising everything. I also believe that singing gospel music is a calling, so God enables me to balance everything because I could not have done it on my own."
Backed by her Faith Movers band, Mukaro's discography includes albums Mwari Anesu, Tomurumbidza and Vanondichengeta. She also boasts hit singles that include, Makanaka, Ndashanda, Mhinduro, Kupisirira Kune Zuva, Tinomurumbidza, Munamato Unesimba, Ndashanda, Tibatei and Mweya Mutsvene, a duet with veteran gospel artiste Machanic Manyeruke.
Follow us on Twitter @NewsDayZimbabwe
Related Topics