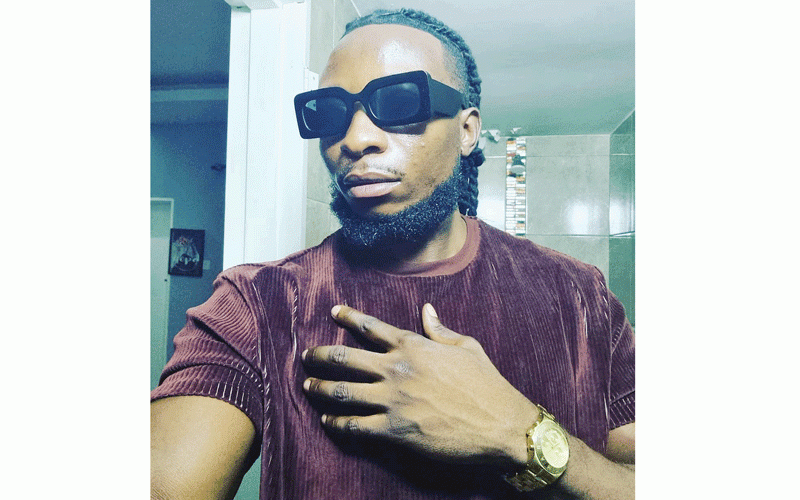 THE spike in cases of drug abuse among Zimbabwe's youth has continued to dominate public discourse on different digital platforms, especially after eight Upper 6th pupils from Dominican Convent, an all-girls elite school in the capital were suspended last week pending investigations for drug possession.
Zimbabwe has been experiencing disturbing reports of young people, including rising artistes and schoolchildren, engaging in alcohol, drug and substance abuse.
This rise in drug and substance abuse is believed to be a result of aggressive marketing by drug lords who have overrun music studios, ghetto suburbs and schools.
As the drug and substance abuse issues take centre stage, jiti and Afro-fusion musician Baba Harare has joined the conversation over the scourge.
No doubt, drug abuse among the artistes remains rampant and has destroyed the careers of many.
Born Braveman Chizvino, Baba Harare on Saturday took to microblogging and social networking platform, Twitter to condemn drug abuse among youths.
The Bikita-born Baba Harare has of late well-positioned himself as a force to reckon with of the stage by immensely contributing to serious conversations on social media platforms such as Twitter and Facebook. At one point, he urged the youth to register to vote for a better future.
In the latest development, the dreadlocked Baba Harare added his voice on the drug abuse scourge saying there is need for communities to come up with preventive measures or activities to reduce drug and substance abuse among the youth.
"Madrug awareness campaign aya is a waste of time (These drug awareness campaigns are a waste of time). We are all aware of the drug pandemic. We need prevention strategies and meaningful activities. Waking up in Zimbabwe sober as a youth is painful," he said, further indicating that there was an urgent need to instil hope in youth.
"I am saying this not as an ambassador of any organisation. Just as a concerned citizen who is seeing the streets of the city I live, work and love full of needles."
Baba Harare was applauded by many Twitter users for openly talking about the drug abuse subject at a time some of his fellow artistes are involved in the vice.
Responding to Baba Harare, Twitter user Musango Musango @NESYBEE42 said: "Baba Harare thanks, I think we need people in the limelight already like you to initiate such campaigns as an individual rather than an ambassador of some sorts.
"That way I can foresee even those big corporate organisations joining hands with you, Paul converted more than any."
Statistics from the World Health Organisation and the Zimbabwe Civil liberties and Drug Network (Zcldn) reveal that nearly 50% of Zimbabwean youth are abusing drugs.
Recently, 16 youths from Bulawayo's Entumbane high-density suburb were hospitalised after taking drugs and according to reports the most commonly used substances in the country include glue, bron cleer, mangemba, marijuana, codeine and crystal meth.
"At least 30% of youth in our country are on crystal meth or Gukka. However, there are no official statistics on the prevalence of drug use in the country, and 75% to 85% of bed occupants in mental health institutions are due to substance use," Zcldn chief executive officer, Wilson Box noted.
In June 2021, President Emmerson Mnangagwa declared a war against drug dealers and established an inter-ministerial taskforce to deal with the problem.
Medical and Dental Private Practitioners of Zimbabwe Association president Johannes Marisa told NewsDay Life & Style yesterday that stern action against drug abuse was needed before the menace claimed more young lives.
"There is need for thorough health education about the effects of drug abuse and the repercussions that come as a result of drug abuse. People have to be taught about that," he noted.
"We have to make sure that we have a robust justice system in our country whereby law enforcing agents take stern action against drug peddlers and those found on the wrong side of the law should be given a deterrent sentence."
Marisa added: "We also have to keep the youth very busy by creating some income-generating projects so that they become occupied with such activities. We have to also make sure we have good rehabilitation facilities for drug abusers so that when they are rehabilitated, we expect them to go back to their communities in a sober state and with no desire for further drug abuse."
A former drug addict and survivor Pelaiah Ngarande (23), who is now a Medicins Sans Frontiers (MSF) community health mobiliser advocating for the stoppage of drug and substance abuse last year told NewsDay Life & Style that he started using drugs as an experiment, but it ended up nearly ruining his life.
"I was someone who aspired to be a musician, but this was the major driver to my drug abuse. I started using mbanje (marijuana), and LSD (hallusegen), a drug that makes someone hallucinate. Later, my sister noticed that I was abusing drugs and encouraged me to join MSF. This was after I had sat for my Ordinary Level examinations and had nothing to do," he said, narrating his ordeal.
"After joining MSF, I noticed that I had been wasting my life and I decided to move away from Mbare and started living in Belvedere with my mum and other siblings. My friend who reached the far end of using crystal meth is now mentally challenged and is getting rehabilitation while in prison," he added.
Speaking on International Day Against Drug Abuse commemoration gathering last year, MSF mental health nurse Regina Magore implored the youth to stop abusing drugs because the available rehabilitation institutions had no capacity to heal drug addicts.
"Government is playing its part through the Harare Psychiatric Unit and Parirenyatwa Anex hospital by admitting people with psychiatric problems related to drug and substance abuse, but they play double roles as a psychiatric unit and rehabilitation centre for those who use drugs for six weeks," Magore said.
She also said rehabilitative treatment was expensive.
"In Zimbabwe, rehabilitation centres that we have are private and upmarket, and these are Highlands Rehabilitation Centre which costs US$3 000 for the first six weeks and others who are into psychosocial support like Mubatirapamwe Centre costs US$1 500 for the first six weeks. For now, it is difficult to get rehabilitative treatment," she said.
"For every four children, the probability of having two children abusing drugs is high. The onset of COVID-19 gave rise to drug abuse rise, while the probability of children (contracting) sexually transmitted infections are between 9% and 10 %. The percentage of unwanted pregnancies and mental health problems has also doubled."
Citizens have raised concern that law enforcement agents were targeting drug users instead of targeting drug peddlers who are mostly elite and politically-connected.
Related Topics