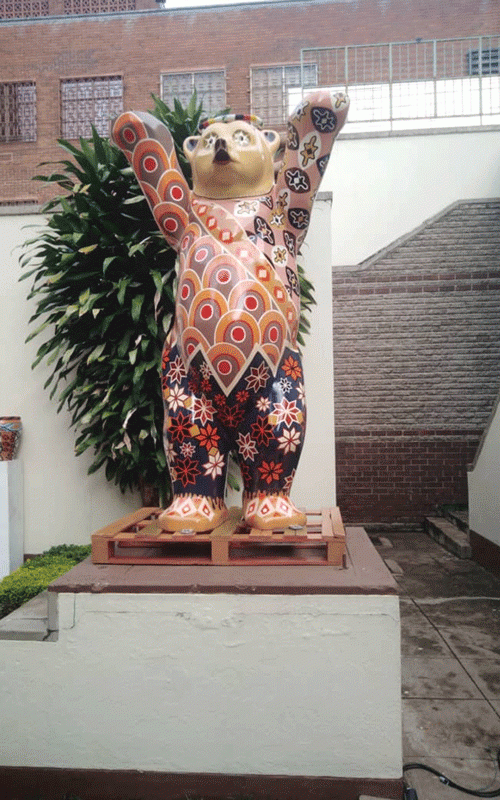 THE Germany embassy in Harare in partnership with the National Art Gallery of Zimbabwe in Bulawayo last week unveiled the German Buddy Bear to showcase the Ndebele culture globally.
The Buddy Bear, also known as "Utshomi", was painted by four women from Matobo and will begin a world tour after six months.
Bulawayo historian and veteran author Pathisa Nyathi said the unveiling of the bear would uplift and preserve the Ndebele culture.
"The Buddy Bear will showcase the Ndebele culture, heritage and arts across the world as the culture used to be popular before colonisation, hence there is still need to revitalise the Ndebele visual art," he noted.
"Buddy Bear travels throughout the world seeking to establish good relations between Germany and other countries."
Nyathi also said tourists would come to Zimbabwe to visit the Matopo cultural landscape, boosting the national fiscus.
Ambassador Udo Volz said the Buddy Bear expressed diversity in Germany, hence it emphasised the importance of preserving the rich Ndebele culture in hard painting.
"The Ndebele culture is very rich in Zimbabwe, especially in art painting. This has only been revitalised. So, we thought of taking this beautiful art from Matopo to another dimension and hence the formation of the Buddy Bear," Volz said. -Follow us on Twitter @NewsDayZimbabwe
Related Topics