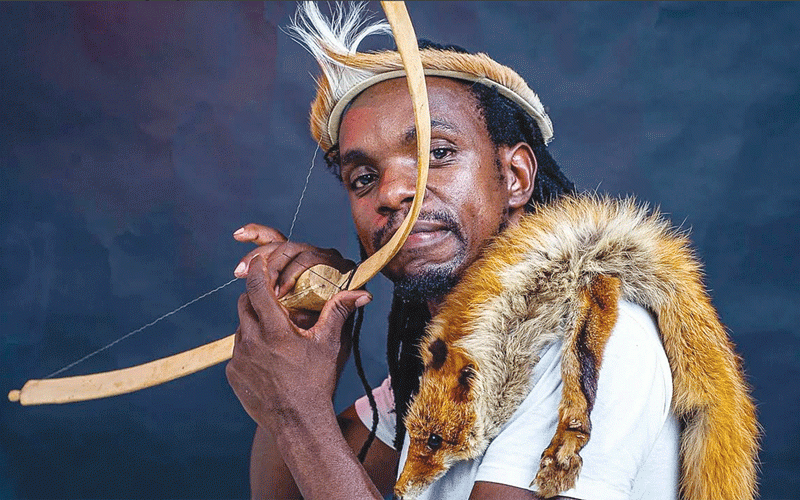 AFRO-FUSION musician Othnell "Mangoma" Moyo will next Sunday launch the live DVD recording of Dzagogo, a collective production of drumming and melodies rooted in Zimbabwean traditional music.
The launch has been set for Reps Theatre in Belgravia, Harare.
The multi-talented Mangoma, who is also the frontman of Music According to Percussion band told NewsDay Life & Style that renowned music producer and sound engineer Mbaki Nleya was behind the mixing and mastering of the album.
"I started working on Dzagogo as a studio album with legendary guitarist Trustworthy Samende (of Mokoomba) at his Kulcha Houz Studios in Harare. I played all the musical instruments and also added some vocals while Vivian Tavaziva added the female voice," he said.
On the song Dande, Mangoma takes the audience through an experience of cultural renaissance and restoration. An innovative ensemble piece, Dande starts off with ngororombe and then nhare mbira, jenje drum, mhito drum, karembera drum, clapping and hosho.
On the song, the mbira plays in a zezuru style with mbira tunes in different octaves.
The other track on the album is Ihlathi, a Nguni song that swings between Ndebele and Xhosa grooves.
It starts with acapella and later grooves in umxhentso accompanied by different sized xigubhu drums and milking drums.
Traditional mbira song, Karigamombe, common to many people as a beginner's song for mbira is third on the list.
The song is played on the zezeru nhare mbira in gandanga/mavembe tune. The drumming vibes are in dani style with the jenje drum, mhito drum, karembera drum, clapping and hosho on it.
"On this song (Karigamombe) I start with Hwedza style of singing and transition into Mutoko/Mudzi and Rushinga flair of singing which was my way of telling a spiritual and lineage story," Mangoma said.
lFollow us on Twitter
@NewsDayZimbabwe
Related Topics