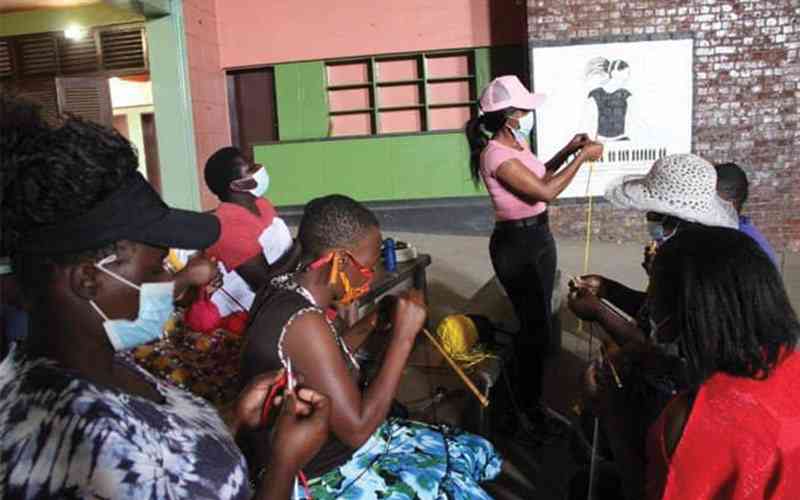 SINCE the outbreak of COVID-19, Mutare-based Sue Chigorimbo (41) has been changing many people's lives by training them how to knit and crochet.
The journey which started as escapism from depression and mental health breakdown has empowered Chigorimbo and others to overcome the challenges faced by single mothers.
Speaking to NewsDay Life & Style, Chigorimbo said she was fighting the dark cloud of depression through her God-given talent.
"My main aim of conducting the craft classes is to help women in abusive marriages who are finding it hard to walk away due to financial constraints and fear of life after divorce without any source of income," she explained.
"As someone who has been in the same situation, I decided to introduce these training classes to help empower women struggling with depression, young girls who are less-talented academically and help women in rural areas diversify their livelihoods."
Chigorimbo said those who were not academically gifted must be able to earn a living through other talents.
"At times some parents and guardians only emphasise on children to focus on academics, but I believe art is also one attribute that can enable someone to earn a better living," she said.
"I started this programme during the COVID-19-induced national lockdowns. Initially, I would host virtual classes on social media platforms like Zoom, Skype and through WhatsApp video calls."
Chigorimbo said she was not boxed to any community.
"When it comes to my crafting classes, I have trained people both locally and abroad. Ever since I started the initiative, I have been travelling to different cities that include Gweru, Kariba and Harare to host these classes.
"The attendance has relatively been growing and I have also managed to reach out to different organisations for collaborations to extend this initiative to less-privileged women and girls in rural areas who cannot afford to pay the craft class fees," she said.
Chigorimbo said she was creating opportunities through her classes.
"Most of the people who join my classes have been able to grasp the concept of crafting fast, but mostly it boils down to how passionate one is. Some have their relatives or parents pay for them, yet they are not interested and that contributes to their overall performance. Initially, I was into knitting because I am not a very patient person, so I focused on knitting which does not take time. I used to knit babywear mostly," she added.
Among the items she makes and trains others to make laundry baskets, table mats, organising baskets and decorating materials.
Follow Rejoice on Twitter @rejoicephi1998
Related Topics