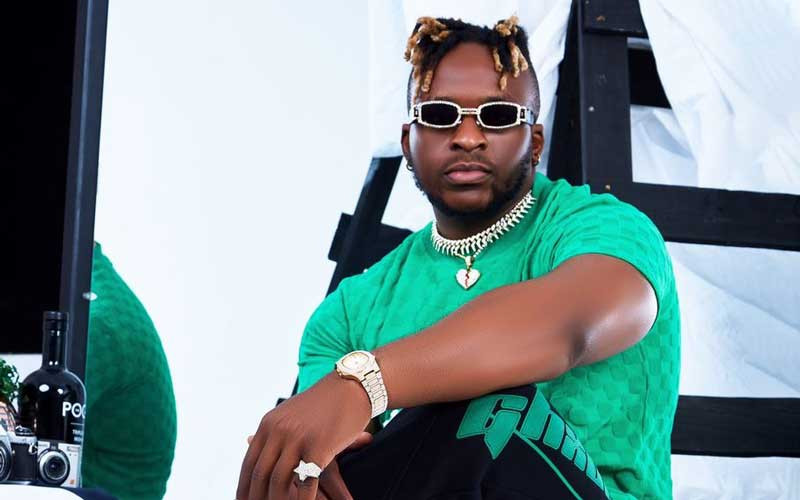 THE fashion and designing industry has since time immemorial been dominated by women before men stood up to claim a share of the cake. Unlike before, in this modern-day, the fashion industry is open to all individuals regardless of gender.
Several men are demonstrating intricate design skills which have made them masters of the trade.
One of the men doing wonders in the world of fashion designing is Rufaro Chikwaira. He is the founder, chief executive officer and head designer of Thee Big Locomotive clothing line. Chikwaira believes he has always been a go-getter, whose first career as Zimbabwe's national team rugby player saw him travel across the world. This then ignited the flame of starting a clothing line that knows no geographical boundaries. Chikwaira shares his creative voyage with NewsDay Weekender.
Becoming a designer
Started a media company called Renai Media with my boys from high school and I decided to design the unique shirts that we would wear for formality and uniformity purposes.
After that I thought why not design my own clothes as well for my own wardrobe. I went on a journey of finding one of the best tailors I knew and then shooting a commercial video that I posted on Facebook, Instagram and WhatsApp.
After posting the video, people would ask me where the clothes were made, the name of the brand, among other things.
Booming as a self-taught designer
I am honoured to be a self-taught designer. I always look for trends on the internet because I feel like nothing is new under the sun when it comes to fashion. All designs and styles have been tried out and tested, it is just a matter of vibing with your own style, I guess.
Inspiration
I am known as Thee Big Locomotive, this is my rugby name, I got it from my Under-21 coach at Old Georgians RFC because I bulldoze through traffic.
Fashion needs of Zimbos
I am a versatile man, such that I call my clothing line "stylish comfort". Anytime one gets invited to an event and the dress code is smart casual, Thee Big Locomotive is the brand of choice.
We are a wholly Zimbabwean team, using local products in mind in all our designs.
Unique designs
I use colours that most people would not imagine wearing and everything is customised according to the client's specifications.
Prevailing economic environment
Well, I think I am doing well, I mean, I did not see myself making lots of sales since I started this whole business as an idea of not wanting to buy clothes anymore and rather make my own. The demand has been crazy and it is overwhelming sometimes.
Exhibitions
I recently featured in the most prestigious runway fashion event ever hosted in Zimbabwe called Makanaka Fashion Show. It was broadcast on China TV as well as national television, ZBCtv among other platforms. I however, usually showcase my stuff on social media mainly on Instagram @tbl_zw and @thee_big_locomotive pages.
Challenges
We are a young company and we are limited in terms of the required financial input to fulfil the many amazing design ideas we have, the desired trading place and marketing budget which are all necessary to increase our market base.
We are competing with the secondhand clothing sector, they have a strong hold on the clothing market.
However, I cannot say they affect my business because I have a different vision when it comes to the business. I am in my own lane, therefore, I do not focus on those around me.
Of designers' platforms
I can say platforms are there, especially in the corporate wear sector. However, most companies are not willing to make those changes because they want to look subtle and professional most of the time, but why not be more creative and vibrant looking?
Dressing celebrities
I recently got the privilege to dress the Zimbabwe 7s Rugby Cheetahs when they went to Chile, South America in August for their challenge series. I made them some neat tracksuits with an African touch to them.
Advice to up-and-coming fashion designers
Association brings assimilation, never associate yourself with no one going your direction. Perseverance, pure stubbornness and the desire to achieve your dreams should help you surpass everyone who looks down upon your dreams because in the world we live in today, creativity and vision get you to the top.
Away from the scissors and cloth
I enjoy working out, gym is part of my lifestyle, meaning I do that first thing in the morning before kicking off my day.
I also enjoy spending quality time with my family as well as being indoors, I sleep late and this helps me think of new ideas when it is peaceful and quiet.
Follow us on Twitter @NewsDayZimbabwe
Related Topics