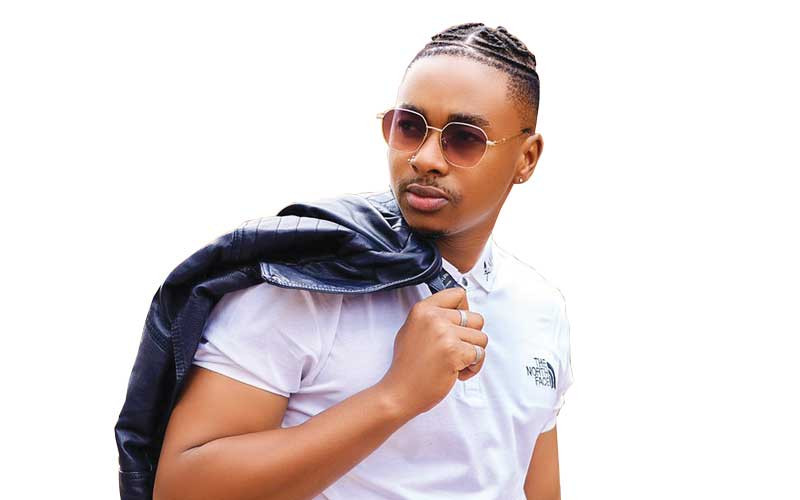 COMMERCIAL model Kelvin Kudzaishe Mandibatsira says his journey in the modelling industry has not been a bed of roses as each day has its own ups and downs.
Besides being a commercial model, Mandibatsira is also the brand ambassador for the male fashion brand Jan Jam.
He started his modelling career at high school in Chitungwiza after winning the Mister High School before he turned professional in 2019.
Becoming a model
I was scouted by award-winning modelling agency, Top Model Zimbabwe under the wings of Karin Evans. It is something that I had dreamt of and I thank God that part of my dreams have been fulfilled.
One can classify me as an editorial model, I specialise in several sectors of the modelling industry, but much of my focus is on commercial modelling.
I have featured in various commercial advertisements for brands such as Pizza Inn, Chicken Inn, and Gutu fashion brand, Jet and Jan Jam, the list is endless.
I have been honoured with a number of awards for my work as a model since I started my career.
Motivation
I was not motivated by anyone in the streets. It, however, started from the heart and believing in myself. I then started to appear in photoshoots and hey, here I am today.
Moniker
I am prominently known by my friends and fans by the name "Apple Papi". This name came from my brother.
Apple is my favourite fruit and one day on my birthday, I just woke up seeing a message from my brother with the caption happy birthday Apple Papi. That's how the name came to be.
Of body maintenance
It is mandatory for one to have a healthy and good-looking, well-shaped body as a model. To maintain this, I go to the gym where I work out almost every day in order to keep my body in shape and attractive as a model.
Handling pressure from ladies
When it comes to that part, many people believe that when one has good looks, of which I didn't say I possess, and went on to maintain their bodies, they are doing it for the ladies to recognise them, but that is not the reason.
For me, modelling is my profession, hence in any assignment I am instructed to take part, I make sure that boundaries are drawn and I maintain that professionalism.
In addition, it does not mean that if I am a male model, I should not have female friends, which will definitely not happen.
Most of my friends are female and 80% plus of those who follow my work on social media might be ladies. I would like to thank them for their support.
Social life
It is not easy being a model as some people will be identifying you as their role model when it comes to fashion and what you do. All eyes will be on you in the streets and also on social media platforms.
I hope those who look at me as their role model feel inspired, although the journey is not as easy as people think. It is not glitz and glamour every day. What I can say is hard work and patience pays.
Route to success in life
Patience, working hard and focusing on your goal is the secret to life's success. In modelling or in any career, one will never be successful when he or she is not patient.
Also, when you don't sweat for what you want or need in life, success becomes slippery.
Being humble is also added to the success recipe, most people always miss that, hence they are bound to fail.
Again in life when one fails, they should not give up as this becomes their path to success.
Follow Chiedza on Twitter @ChiedzaMazhang1
Related Topics