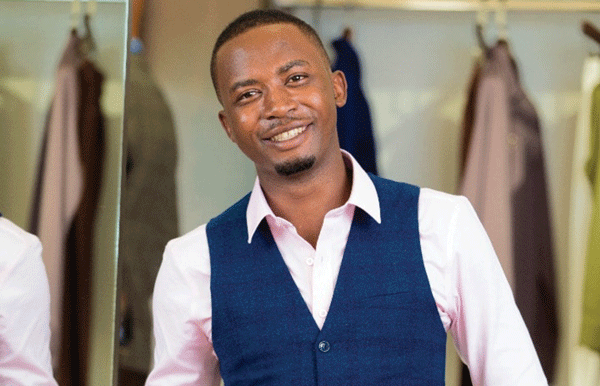 BY Chiedza Mazhangara ECONET Wireless Zimbabwe says it will continue to grow the country's music industry by leveraging on technology to generate more revenue for musicians.
The commitment comes at a time when music sales have gone down, along with musicians' overall incomes, due to piracy, consumers' declining disposable incomes and effects of the coronavirus pandemic.
"Our aim is to avail digital platforms that facilitate the development of media market places and online social interactions. Buddie Beatz is one such digital app designed to grow the music industry," the country's leading mobile telecommunications company said.
Econet's commitment follows the launch of Mathias Mhere's "Thanksgiving" album on the Buddie Beatz platform.
Buddie Beatz has emerged as Zimbabwe's number one digital music platform that promotes and supports the local arts industry through the digital distribution of local music across the country and beyond.
The music application has been growing, with downloads or registrations of over 1,08 million, featuring over 50 000 songs.
Econet said the popular music streaming app presented a unique opportunity for local musicians and content promoters to connect with the millions of Econet customers, as well as millions of Africans across the world.
"Buddie Beatz is accessible to anyone on any network locally and across the world and has brought the best African and international music to audiences across the world.
"The available music content cuts across many age groups, giving choice and variety to customers. The most popular genres include Zimdancehall, urban grooves, house, Afro-fusion, sungura and traditional, chimurenga and jazz music," the company said.
In 2021 alone, over 3 000 artistes received an equivalent of US$60 000 as pay-outs for their music being streamed on the platform, demonstrating how Buddie Beatz has begun to play a pivotal role in sustaining the lives of Zimbabwean artistes.
Econet's partnership with artistes on Buddie Beatz, including communication and marketing support, has begun to catapult the reach of partner artistes on various media channels, significantly increasing their visibility and popularity.
Over the past few years, technology and the internet have significantly changed the music landscape, transforming the way listeners access music and the way artistes connect with fans.
Musicians have had to embrace the change, adapt to new technologies and have an active, continuously developing and engaging online presence.
Econet urged musicians to optimise their online presence by joining the Buddie Beatz platform to increase their opportunities for growth in the music industry.
The Buddie Beatz application can be downloaded on the Google Playstore and on the Apple App Store.
Follow us on Twitter@NewsDayZimbabwe
Related Topics