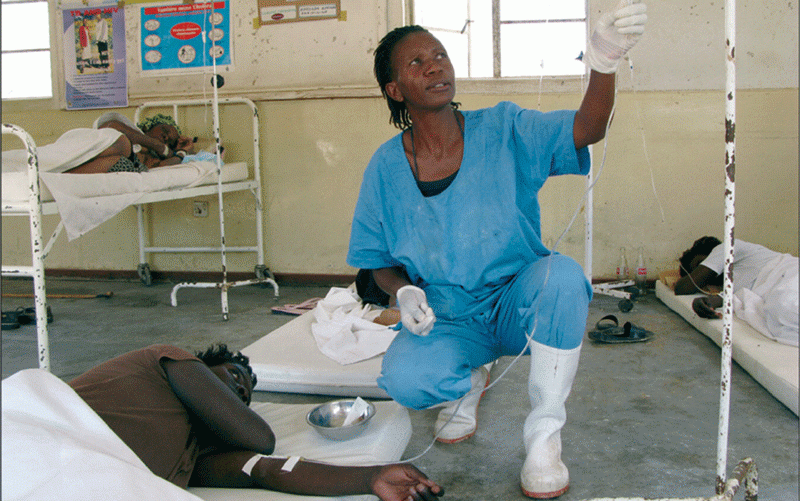 A STUDY in Tanzania indicated that an age of below 35 years was positively associated with retention of healthcare workers and this could be because a relatively increased age is associated with strong motivation and commitment to work. Another study also indicated that an increased age is positively associated with retention.
A related study conducted in Nigeria noted the significant role of staying with family at workplace as a strong factor for retention. This increases family bondage and limits desire for health workers to change employment posts in search of family proximity.
With regards to staying longer at a facility, the length of stay has an overall influence on retention as health workers tend to establish their lives and future within the specific community.
Among the health system factors, the physical state of the health facility is significantly associated with retention.
A good state of the facility motivates health workers to stay longer at institutions. Health workers who work in health facilities with good infrastructure are more likely to be retained than those who work in health facilities with poor infrastructure.
Availability of equipment is also significantly associated with retention of health workers.
Availability of equipment enables the health workers to perform their duties with minimal stress, hence improves patient care and willingness to stay.
In a study, doctors and nurses in Bangladesh highlighted the role of good infrastructure, equipment, financial incentives and social support.
Those who had access to financial and non-financial incentives had a high prevalence of retention than those that did not have.
These incentives include salary, retirement/pension and accommodation. They provide a better quality of living for the health worker while at the facility and even after retirement and hence assurance of such will enable health workers to stay longer at facilities.
Several other studies highlight the role of financial and non-financial incentives towards retention of health workers in rural areas.
Another study showed that poor housing facilities and insufficient wages are responsible for health workers choice to leave service in rural health facilities.
Those that had enough staff at a facility are more likely to be retained than those that had few, support from staff and respect from colleagues are factors that provide a good working environment.
With increased staff, there would not be exhaustion, staff would work relatively normal working hours. The support and respect also promote co-development at workplace.
A cross-sectional survey conducted in China to investigate what could lead to the loss of rural doctors indicated that poor socialisation with others and working for more than 50 hrs/week were risk factors.
Working conditions (number of staff and working hours) were also identified as key factors in studies on retention in Sierra Leone and Niger.
Longer working hours lead to physical and mental fatigue, which escalates the health workers decision to leave such a service in search for a more accommodative and flexible work environment.
Job satisfaction, motivation, and assurance of promotion motivate health workers to keep working at facilities as they see themselves attaining higher positions as time passes by.
Promotion has been highlighted in a related study in Kenya as a key factor to retention of health workers. A similar study done in Uganda indicated that formal promotions are highly important.
Nurses who had significant overall job satisfaction in Papua New Guinea were more likely to be retained as these inter personal factors were an intrinsic trigger.
Being offered scholarship and an assurance for further training are significantly associated with retention. This offers the health workers an opportunity to advance in their career.
Offering such an opportunity would keep health workers much longer at the facility. This has also been noticed in several studies; among health workers in Ghana hospitals, and a meta-analysis to identify factors associated with health workforce retention.
Professional development is a key health workforce indicator and trigger for retention across all cadres not only in developing countries, but also developed countries as highlighted in a study in Australia.
Other factors such as preventive measures on harassment at work, a clear and fair appraisal for job performance, flexibility to balance work and personal demands, protective measures against injury at work and protective measures against social conflict at work were all highly associated with retention; they create an environment where a health worker is protected from any harm and social conflicts.
For instance, health workers who were supported during the COVID-19 pandemic and given protective gear across the globe were most likely to continue working within the health workforce. - Human Resources for Health
Related Topics