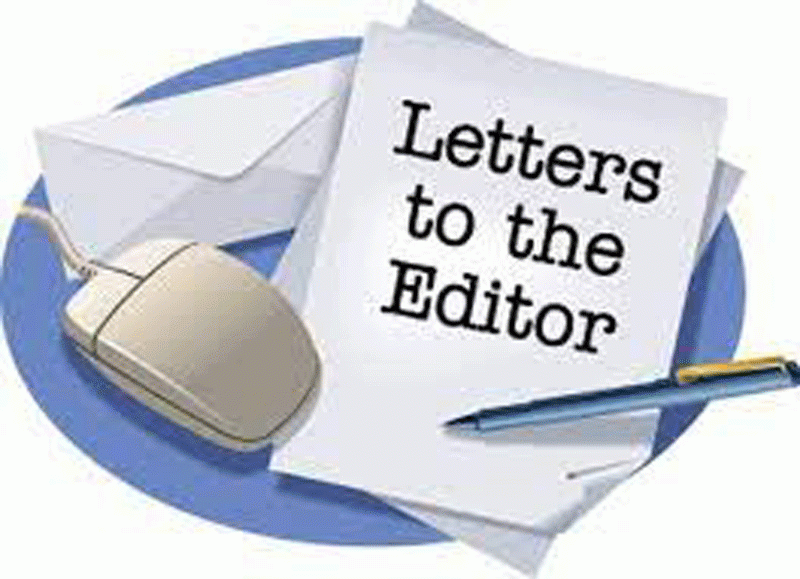 APRIL 2023 official inflation statistics show the annual blended (weighted average)consumer price index (CPI) decelerating by 12,4 percentage points to settle at 75,2% from 87,6% in March 2023.
The weighted CPI measures the average price changes of goods and services in United States dollar (US$) and Zimdollar terms.
It became the official price index in February 2023 in line with rapid re-dollarisation.
The decline in annual blended inflation outturn is in sync with cooling US$ inflation as local businesses offer discounts for US$ sales, spillover effects from the Russia-Ukraine war moderate and base effects kick in.
However, on a month-on-month basis, the blended CPI realised its biggest jump since June 2022, gaining 2,3 percentage points on its March 2023 rate of 0,1% to settle at 2,4%.
Elevated inflationary pressures particularly for Zimdollar transactions are largely emanating from the massive decline of the local currency against the US dollar in both markets.
Largely due to forex liquidity challenges in official markets, companies are benchmarking their Zimdollar prices at or above the parallel rate to minimise exchange rate losses.
Apart from the exchange rate pass-through to inflation, inflation is being fuelled by prolonged electricity load-shedding schedules which are increasing business o,perating costs.
The prevailing high inflationary environment is constraining aggregate consumer demand, suffocating Zimdollar (and fixed-income) earners, and trapping the majority of the population in a vicious circle of poverty.
In the month of April, the Zimbabwe dollar witnessed a rapid decline in both foreign exchange markets.
The local unit realised its biggest decline in the official markets since Jan 2023 by shedding 11,2% of its value against the US$ to close April at US$1:$1 047,44.
In March, it lost 4,4% on the official rate to close at 1:929,86.
In year-to-date terms, the Zimdollar has erased 34,7% in the first four months of 2023.
From the other side of the aisle (parallel markets), the Zimdollar saw its biggest decline in 11 months as it lost 27% of its average value in April 2023 to close trading at US$1:$2 200.
Since the start of 2023, the Zimdollar has lost 59,1% against the US$ in parallel markets.
Consequently, the average parallel market premium widened to over 110% in April 2023 from 72% in March.
This is way above the conventional threshold of at most 20%.
Parallel exchange rates are spiking in response to increased Zimdollar liquidity emanating from elevated Reserve Bank of Zimbabwe quasi-fiscal operations and rising fiscal spending.
Also fuelling Zimdollar decline are adverse Zimdollar inflation expectations, falling market confidence, and weak exchange rate management promoting exchange rate multiplicity.
In turn, this creates an avenue for excessive rent-seeking.
Multiple exchange rates also promote round-trip transactions — illegal ways to inflate revenues by swapping assets or shell transactions, usually on a no-profit basis through a mutual settlement or an agreement. - Zimbabwe Coalition on Debt and Development
If possible, African countries must sever ties with China
PERHAPS for good reason, there are African businesses [e.g, Bikita Minerals] that may be unjustly treated with impunity by Chinese investors.
It's a reason for African nations to more ambitiously seek to securely ally with other trading nations also interested in, if feasible, severing their usual Beijing-bully trade/investment tether.
We would instead trade among ourselves, and with non-allied nations that are not China-bound economies.
Even then, China's restrictive control over its own business sector, thus market, may give it an edge over free-market nations.
Yet, maybe such an alliance has already been covertly discussed, but rejected due to Chinese government strategists knowing how to "divide and conquer" potential alliance nations by using door-wedge economic/political leverage custom-made for each nation.
Perhaps every country typically placing its own economic and big business bottom-line interests foremost may always be its, and therefore collectively our, Achilles' heel to be exploited by huge-market nations like China. - Frank Sterle Jr
What we need to know about carbon credits
CLIMATE change is one of the biggest challenges facing the world today, and Africa is particularly vulnerable to its effects.
Finding ways to mitigate carbon emissions is crucial, and carbon credits have emerged as one solution.
Carbon credits are a tradable commodity that represent a reduction of one metric ton of carbon dioxide (CO2) or its equivalent in other greenhouse gases (GHG) from the atmosphere.
They are created when an organization or entity takes action to reduce its carbon footprint, such as investing in renewable energy, improving energy efficiency, or using cleaner transportation.
The carbon credits earned can then be sold to others, who can use them to offset their own carbon emissions.
Africa is one of the most vulnerable continents to climate change, with its agriculture, health, and water resources at risk.
Climate change has been linked to reduced crop yields, food insecurity, and water scarcity, all of which threaten the livelihoods of millions of people.
Furthermore, Africa's population is projected to double by 2050, which will put further pressure on the continent's resources and increase the demand for energy.
Carbon credits can provide a solution by incentivising African businesses to adopt cleaner technologies and reduce their carbon footprint, leading to a reduction in GHG emissions.
The use of carbon credits can bring significant benefits to Africa, both in terms of environmental impact and economic growth.
Carbon credits provide an incentive for African businesses to adopt cleaner technologies and reduce their carbon footprint, leading to a reduction in GHG emissions.
This, in turn, can lead to a cleaner and healthier environment, reduced air pollution, and mitigating climate change effects, such as reduced extreme weather events and sea-level rise.
The use of carbon credits can provide an economic boost to Africa by attracting investment and creating new job opportunities.
Africa has significant renewable energy potential, particularly in solar, wind, and hydro, which could provide a reliable source of energy for the continent.
By investing in renewable energy projects, African countries can earn carbon credits that can be sold on international markets, generating revenue that can be reinvested into the economy. This can lead to economic growth, increased employment, and enhanced energy security.
While carbon credits have the potential to bring significant benefits to Africa, the continent faces several challenges in developing a robust carbon credit market.
One of the biggest challenges facing Africa's carbon credit market is the lack of awareness and understanding of the concept.
Many African businesses are not familiar with carbon credits, and there is a need for more education and outreach to promote their use.
To create a robust carbon credit market, there needs to be a clear regulatory framework that sets out the rules and guidelines for carbon credit projects. - Fabio Scala
Related Topics